Uncategorized
Local Gardai report an increase in online fraud crime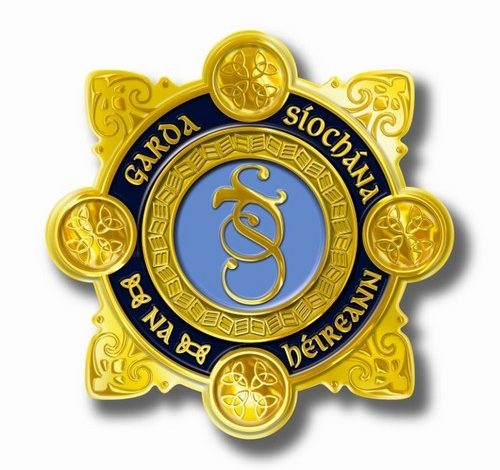 As with many other Garda District around the country, the Castlerea Garda District, which includes Boyle, has experienced a remarkable increase in online Fraud and Economic related crime.
According to Superintendent Tom Colsh: "In some areas, such as 'Account Take over Fraud', we are experiencing over 300% increase in reported crimes to date in 2021 compared with the same period last year. Account take over fraud is where a cyber-criminal gains access to a victim's bank account and login details and gains control of their account".
"We have also experienced a dramatic increase in crimes such as Phishing, Vishing and Smishing fraud".
Economic Crime, or Financial Crime, are criminal acts by an individual or a group to obtain a financial or professional advantage. It's usually financial gain that motivates these people
The following is a breakdown of the various types of Fraud and prevention measures people can adopt to ensure that they don't fall victim;
Phishing/Smishing/Vishing Fraud 
'Phishing' is the term used to describe the criminal activity of deceiving individuals into providing their personal and banking information. 
Fake emails or websites are created by criminals appearing to represent a legitimate company in an effort to obtain confidential account details with a view to conducting illegal transactions on that account. 
Typically, theses emails are sent purporting to be from a bank requesting customers to login with their details, including passwords, security codes and mobile numbers. These web pages are replicas of the bank's legitimate web-page. 
Prevention Tips – 
Banks DO NOT and WILL NOT send emails asking customers to divulge security passwords or codes. 

Please contact your local bank branch directly if you detect anything suspicious. 

CLICK on the 'email header' in the email address and this will display the actual email address from the sender. Most often, fake emails will contain a string of letters and symbols and sometimes have no reference to the organisation it is purporting to be from. 

Please contact Castlerea Garda Station on (094) 9621630 if you have any queries. 
'Vishing' (voice phishing) is the practise of using calls over the telephone system to gain access to personal and banking information. Vishing is traditionally used to compromise credit or debit card details or to gain access to a victim's bank account details. 
Prevention Tips – 
DO NOT GIVE any personal details or account/password details over the phone. Do not engage with the caller; inform them that you will contact your branch/provider directly. 

No financial institution will ask for personal or account details over the phone.   

Contact your financial provider directly if unsure about any phone call received. 

Please contact Castlerea Garda Station on (094) 9621630 if you have any queries.
'Smishing' (SMS Phishing). This type of Criminal activity is carried out using mobile phone text messaging services. 
Prevention Tips – 
Do not click into any link from a  text message received from a sender purporting to be a financial institution

Do not reply or click into any message received from any organisation or phone number you do not recognise 

Do not click or reply to any text message informing you that you have a voice mail message. Phone providers have not changed how they traditionally inform customers of a voice mail message or how their customers access their voice mail messages. 

Contact your phone provider directly if you have any queries. 

Please contact Castlerea Garda Station on (094) 9621630 if you have any queries.
General Fraud Prevention Advice
Unknown bank transactions

– It is very important that any account holder who observes a transaction(s) on their bank account(s) that they do not recognise to contact their local bank

immediately

. The account holder needs to request a

SWIFT

recall on any transaction(s) they did not request or sanction from their local bank. The account holder should then report the matter to their local Garda Station. 

If buying goods on-line –

always check the details of the seller before making any payment. If it is a business that you are unsure of, sometimes a simple internet/Google search of the business will return warnings in relation to scams/bogus business accounts. 

Investment Fraud

– if investing money in stocks/shares/cryptocurrency, it is very important to seek the advice of a professional registered agent. If not investing through an agent, check the credentials of the company you plan to invest with by carrying out basic internet enquiries/searches of the company – again a simple internet trawl can reveal warnings of scams/bogus businesses. 

Unknown Telephone calls/Texts

– An Garda Síochána has experienced a recent increase in the volume of unsolicited calls/texts being received by members of the public. This type of activity is normally carried out by criminal gangs operating from overseas and is operated from an automated computer system. In relation to phone calls, this is a typical effort by criminals to 'test' if the phone number is real and registered to somebody. If the call is answered it is proof that the phone number is registered to somebody and the phone number could be targeted for future fraud/scams. If you answer a call from a number you do not recognise and it appears suspicious or computer generated, hang up immediately. Do not comply with any of their instructions and DO NOT ring them back or reply to text messages. 

Money Mules –

This is

where a person is approached/contacted through social media/phone to supply their bank account details and allow the lodgement(s) of money to their account for the person requesting it. In return, the account holder is given a payment/gift for allowing their account to be used to lodge money. This is very often how criminals launder their money and the person that knowingly allows the use of their account for those purposes is committing an offence under the Money Laundering Act. Criminals are actively targeting College students, and in some cases secondary school children, by offering a lucrative reward for allowing the use of their bank accounts to launder their illegally obtained money.  In some cases the young person is not fully aware of the seriousness and possible consequences of their actions.