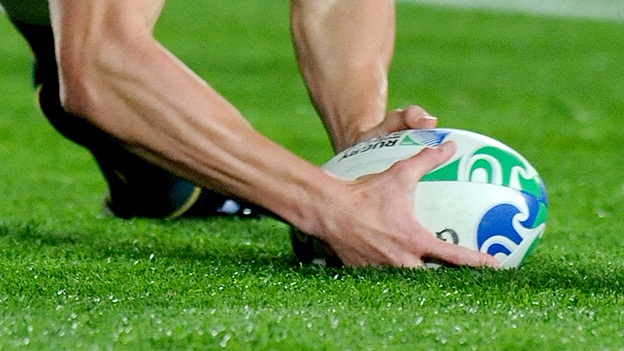 League Champions Denied Win
A draw with last year's league winners Connemara All Blacks at the weekend means Carrick RFC maintain an enviable top four position at this stage of the competition. Despite the wintry conditions, the Leitrim side made the trip to Clifden for this away fixture, travelling with a greatly depleted squad due to unavailability of some players as well as a number of injuries affecting the panel.
The Carrick team undoubtedly had the disadvantage after a three hour trip to Clifden, but good pitch conditions meant the Leitrim side had a chance to show off their skills, with an extremely strong first half performance, taking them into half-time with a three point lead.
A notable try-saving tackle from Will Weaver playing at Inside Centre, and some barnstorming runs coupled with safe hands from Dermot Foley, playing out of position at Full Back were just some of the highlights of the match. The forwards put in a sterling performance at the set piece, denying Connemara clean ball at either the line-out or the scrum, and gaining valuable territory with an overpowering maul. Scrum-half Cormac O'Keefe was quick to take advantage of the forwards' dominance, with sniping runs around the base of the ruck, exposing holes in Connemara's defense and guaranteeing quick ball for the backs.
Outstanding defense work from the team, working well together despite the gaps in the line-up, meant Carrick held on to their lead well into the second half of play. Although a last minute Connemara penalty brought the All Blacks level with Carrick at close of play, the Leitrim team were undoubtedly the superior side on this occasion, with some memorable moments of play, showing how much has been achieved during the season to date.
Training continues on Wednesday and Friday evenings throughout the Christmas holiday period in preparation for the New Year fixtures. Anyone interested in joining the club should contact Club Captain Colm McWeeney on 087 603 6566 for details.
Youths and Minis fixtures fall victim to weather conditions
For the second weekend in a row adverse weather conditions denied youths and minis players the opportunity to play their favourite winter sport rugby.
Last minis training session pre Christmas for minis takes place on Saturday December 19th at Carrick RFC rugby pitch.
Youths training will continue on Sunday December 20th at Carrick RFC rugby pitch.
Carrick RFC News and Fixtures updates
What better way to spend a Sunday morning / afternoon than supporting your local Carrick RFC Senior and Youths teams. All home matches take place at Carrick RFC pitch in Castlecarra and entry is free of charge.
Keep up to date on all news and fixtures by visiting CRFC website – www.carrickrugbyclub.ie , or follow us on Facebook and/or Twitter.