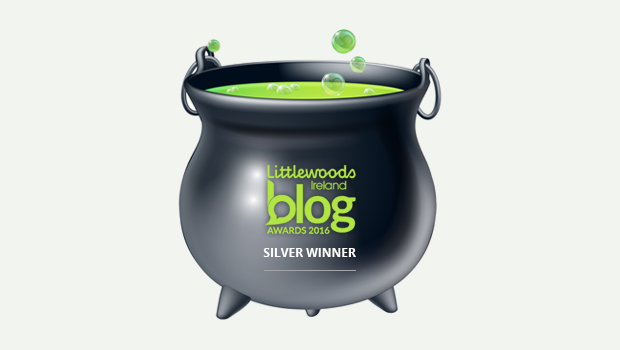 St Patrick's Day parade and the future
Unfortunately, and despite the best efforts of the organisers,  the weather and the match put paid to a long festival like atmosphere on St. Patrick's Day in Boyle. Once the parade had passed, the streets emptied within minutes which indeed happened in other towns around the country, even when parades were held at an earlier time. This year there were a number of noticeable absences from the parade for one reason or another including many large businesses and organisations. While it is hard to get volunteers to organise a float, it would be great to see a better participation next year from the business community in addition to the many clubs and organisations who were not represented. If there was no parade, some of those who do not support it would be the first to complain. The suggestion that more bands need to be booked now for next year was brought up in post parade conversation along with various changes that could be made and perhaps if there is a de brief meeting, which there should be, then those with constructive suggestions need to go along and help the committee plan for March 17th 2019.
The good news continues for Boyle
The air of positivity that is gaining momentum in Boyle continues with the news that Frybrook House and the Convent of Mercy have both been sold along with news that the progressive Drumanilra Farm Kitchen are planning a major expansion. While the future of the Convent is not yet known, we can only hope and keep our fingers crossed that the new owner will see it's massive potential as a boutique hotel. Elsewhere in town, further "Sale Agreed" sign's have been erected on a number of properties. With plans for 'Boyle 2040' town enhancement soon to go on display and another development soon to be announced for the town, the future is certainly looking a lot brighter in Boyle than it has been for many years.
Rugby is gaining popularity in Boyle
Once a stronghold of gaelic, soccer and athletics and in it's St Mary's years – the high jump – our local secondary school Abbey Community College is now making a name for itself in the sport of rugby. Having won their second Connacht title in as many years, the school (and town) is being recognised as a breeding ground for talented players of the oval ball and to build on this, Carrick on Shannon RFC and Connacht Rugby will hold a three day rugby camp in the college over the Easter holidays (see sport section of Boyletoday.com). No rugby experience is necessary to attend as the camp is an introduction to the game of rugby in a safe and controlled manner. The camp is for both boys and girls aged from 6 to 12 years of age and will be managed by fully accredited IRFU coaches. This is a great opportunity for the young children of Boyle and places are sure to fill up quickly. To reserve a place please click here
New fire appliance will be most welcome
There is growing belief in Boyle that our local fire service could be in line for the new €350k fire appliance that is due to be delivered to the county later this year. The new appliance, along with the recent addition of a swift water rescue boat and equipment, will make our local fire service one of the most equipped and effective in the county. Talking of the fire service brings back memories of the many major disastrous and devastating fires that have taken place in Boyle which our younger and newer residents will not be aware of. They include the old Boys School in Mockmoyne where Cartys Garage now stands, the Roscommon Herald office, St. Joseph's Church, Candons Mill, Taylors Hardware on the Crescent, Spar on Main Street, Royal Hotel and fatal fires in Termon, Marian Road and St Patrick Street to name but a few. Of course one of the most famous fires was in Rockingham House which was destroyed not once but twice in 1863 and 1957. Let's hope we never again see fires in Boyle of the magnitude of those mention above.
And finally….!
Two old guys, one 80 and one 87, were sitting on a park bench one morning.
The 87-year-old had just finished his morning jog and wasn't even short of breath.
The 80-year-old was amazed at the guy's stamina and asked him what he did to have
so much energy. The 87-year-old said, "Well, I eat rye bread every day. It keeps your
energy level high and you'll have great stamina with the ladies."
So, on the way home the 80-year-old stopped at the bakery.
As he was looking around, the sales lady asked if he needed any help.
He said, "Do you have any rye bread?"
She said, "Yes, there's a whole shelf of it. Would you like some?"
He said, "I want five loaves."
She said, "My goodness, five loaves! By the time you get to the 3rd loaf, it'll be hard."
He replied, "How come everybody knows about this stuff except me."