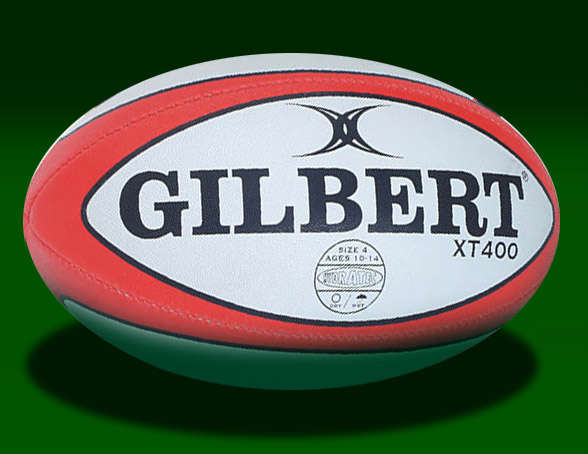 Senior Men's team
Carrick Senior Men's RESULT
Carrick RFC 12 OLBC 22
A firecely contested affair which was only decided by a converted try and a penalty by the away side in the last few minutes.  Get well soon to Sean Mckeon and Steven Guckian.
All new players are welcome and anybody interested in joining Carrick on Shannon Senior Men's Team can contact the Men's Captain; Colm McWeeney on 087 6036566 for further details.
 Canterbury Warriors Women's Team
To be part of this winning team, why not train with the girls and see if you like the way they play rugby. For more information, please call Aoife 087 4101155.
 CRFC Youths (12yrs to 17yrs)
CRFC Under 16's
Training continues next Sunday at 10:30am.
CRFC Under 14's
Carrick Under 14s Connacht Plate game last Sunday was conceded by Claremorris.  Carrick Under 14's continue training next Sunday at 10:30am in preparation for their Connacht Plate semi-final.
Carrick Under 13s
Carrick Under 13s training continues next weekend in preparation for the Connacht Plate competition.
When Youth, League or Challenge games aren't being played, training continues for Under 14s & Under 16s CRFC Youths every Sunday at 10:30am at Keenaghan, Castlecarra Road, Carrick on Shannon.  To be part of these winning squads, please contact: call or text, Aidan on 086 3867960 or email; [email protected].
 CRFC Minis (6yrs to 11yrs/Boys & Girls)
 IRFU Connacht U12's Blitz – 28/03/2015 at Ballinasloe RFC
Impressive performance from Carrick RFC's U12 team.

'As the season closes,Carrick Under 12's travelled to Ballinasloe on Saturday for their last Connacht
Blitz with a 10 man squad which was minus 3 players due to injury.A daunting task for any team playing 5 consecutive games without the ability to rotate & restplayers but obviously not for Carrick's black & amber crew who played their final games withthe same level of intensity,grit & determination as they started with.
Carrick faced Creggs at the outset with Oliver Charles scoring for the visitors in the first minute.
A keenly contested game throughout,with Carrick the main playmakers & initiators which belies
the 15 all final score.
Westport sustained a heavy defeat with Carrick scoring 35 points without reply.The Mayo team
struggled with Carrick's consistent game plan and incisive attacking abilities.Both Galweigans teams failed to overcome Carrick, losing 15-5 and 10-5 respectively.Despite having no rest and missing key players (Leon O Brien,Mark Lenehan& Michael McKiernan),Carrick fought a hard battle to gain the upper hand over Buccaneers.However,the Galway side prevailed with a narrow 10-5 victory.
Overall,a superb performance by this talented Carrick team who have worked hard over the
season'. – Coach Liam Farrell
Connacht Blitz Carrick U 12 Team;Oisin Cullen,Oisin Curley,Charles McDermott,Rian Moffitt,
Oliver Charles,Patrick Charles,Michael Farrell(Cpt),Andrew McKenna,Niall Crowe,Daniel O
Sullivan-McGovern.
IRFU Connacht Mini Blitzes Under 8s & 9s at Castlebar RFC
Last Saturday CRFC Under 8's and 9's travelled to Castlebar RFC for their end of season IRFU Connacht Blitzes.  Unfortunately for the few players that travelled, they lacked the support from their teammates who didn't get to travel to Castlebar.  Fortunately however for these palyers, each player played 4 games without substitution which made for a morning of absolutely cracking rugby.
The Under 8's with the support of their Coaches John & Owen, played their four games with seven players.  Each game was as good as the next and the team showed great flair and stamina scoring a multitude of tries over the four games.  Playing against other seven year olds was tough work but fast and fun and enjoyable for all the proud coaches and parents who watched on.  A truly great morning of rugby and a great finish to a great year of training and playing'. – Coach Aidan Lenehan
Connacht Blitz Under 8's team: Aaron Gibney, Ben Houston, DaraghLenehan, Oisin Molloy, Tom Moolick, Andrew Deegan, EoghanRynn,
'CRFC Under 9's were coached by Gerard and Harry and even with only six players, they played four matches againstBallina, Castlebar, Claremorris and Barna.  The Under 9s had very good wins against long established clubs Ballina and Castlebar by at least four or five tries.  The team faced tighter matches against Claremorris and Barna but were able to come out on top by a single score in each of those games.  It was a fantastic team effort for the six players on the day' – Coach Harry Rynn
Connacht Blitz Under9's team: Colm Burke, Daniel Houston, Jack Houston, Calean Bracken, Fionn Curley, Matthew O'Boyle.
Well done to both the Under 8's and 9's who played spirited, fast, tough rugby and fittingly at the end of the Blitz, each player was presented with a medal as a just reward for their efforts.  The hotdogs and treats afterwards are a given!
If you would like your child to be part of a great team and a great club, then please call or text Aidan on 086 3867960 or you can email: [email protected].  For loads more info, please check out: www.carrickrugbyclub.ie/1or follow us on Facebook and/or Twitter.