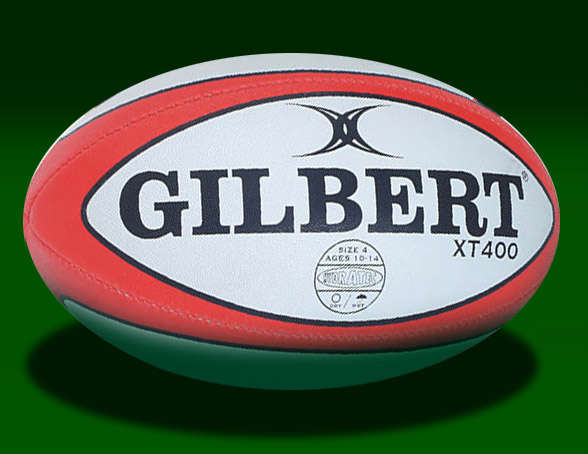 AGM – The Bush Hotel, 18th May 2015 @ 8pm
Carrick RFC is a non profit rugby club, made up of mad volunteers that make Carrick Rugby Club exist for your child and every other child and adult interested in Rugby.  Year on year, our club is expanding at a fast rate and we have players who travel from south Leitrim, south Roscommon, Longford and Cavan Community.  Volunteers are made up of; players, parents, rugby fanatics/loons!, local businesses and voluntary bodies that share the interest and love of rugby.  Some of the tasks required to run a club involve; playing rugby, supporting rugby, coaching, refereeing, co-coordinating players/sections/teams, pitch marking/maintenance, water carrier, fundraising committee, fundraising volunteerssssss, jersey washer, equipment manager/purchaser.
We also need new Club Executive Committee members (involving; Chairman, Secretary, Treasurer, PRO, Child Welfare Officer, Fixture Secretary, Results Coordinator), Webpage IT specialist/tea lady, the list is endless and the tasks never ending!  We need YOUR help to develop the club and make it a great place for sport, fitness, fun, enjoyment and friendships.
Please come to our/YOUR club's AGM on Monday18th of May at 8pm in the Bush Hotel. Please contact any Club Committee member for more information or call/text Aidan on 086 3867960.  Speaking on behalf of Club Coaches and Committee members, the more you put in, the more you get out.  As 'most' Mini Coaches can verify, we get as much craic out of it as the kids!!
If none of the above suits you, why not check out our Tag Rugby Summer League.  You might just have fun yourself and get fit in the process.  See below for more info.
2015 Connacht Summer Rugby Camp – Carrick on Shannon
For the third year in a row, Carrick RFC are delighted to have an official IRFU Connacht Rugby Summer Camp.  This year, the Summer Camp will be held at our Club grounds at Keenaghan, Carrick on Shannon and we have been promised by the Connacht Branch that it will be bigger and better than ever before.  From our experience we know that children who have attended these summer camps learn new rugby skills, enhance their talents and meet new friends in a safe and fun environment.
The summer camp can be booked online at www.domestic.connachtrugby.ie or you can call 091 561568, or alternatively you can book on the day but as places are limited, we would advise parents to book in advance.
The cost of the camp is €70 for five days of rugby coaching with highly qualified, Garda vetted, IRFU trained rugby Coaches but on top of that, players will receive;
§  official Connacht summer jersey, shorts and socks,
§  official Connacht rugby ball
§  a free junior ticket to a selected Connacht Rugby game.
The kit, ball and Sportsground ticket alone would cost close to €70, so we think it's great value and the peace of mind for parents and players too.
The summer camp is open to all levels of rugby and no experience is required.
As part of our consultation with Connacht RFC and Carrick RFC parents and players, this year players aged 11 and 12 years (current under 12s and under 13s) will benefit from a higher level of summer camp Coaching than before.  The cost and kit will be the same (cost: €70, kit: as described above) but players will be coached specifically, the Rugby Excellence programme, which predominantly involves strength and conditioning.  The programme will be more challenging, but not too demanding than the previous Summer Camps our players have been used to.
2015 Tag Rugby
Due to the popularity of our previous years TAG rugby, our Tag Rugby League tips off with a Tag registration evening on May 21st & May 28th at 7:30 pm at Keenaghan, Carrick on Shannon.
No experience is necessary but full payment of €30 per player means the cost is less than €3 per week which is a pittance for the exercise, social scene and enjoyment that Tag offers!
There is no age limit, (just ask local man, Liam Farrell!) and is open to males and females over 13 years of age.
Brief overview of Tag Rugby.
1. Tag rugby is a non contact sport played by both ladies and men.
2. Matches are played on grass on half of a full size rugby pitch.
3. Matches are played with 7 players a side with a maximum of 4 men on the pitch at all times.
4. Tries scored by ladies are worth 3 points, tries scored by men are worth 1 point.
5. Matches are 2 x 20 minute halves.
6. Rolling substitutions allow you to make unlimited substitutions throughout the match.
7. A full set of rules available on here
Specific tournament information
1. Tag tournament will start on 4th June and run through to mid August.
2. Matches will be played on Carrick RFC new pitch on the Castlecara Rd.
3. Matches will be played on Thursday/Friday evenings between 7.00 and 9.30 pm. Teams will be informed beforehand of the time they are playing and must arrive at least 15 mins to their allocated kick off time.
4. A league system will be applied with semi final and final play offs at end of tournament to decide tournament winners.
5. Points will be awarded as follows: win 4 points, draw 2 point, loss 0 points. A bonus of 1 point will be awarded to losing teams if they lose by less than four points.
6. Players should wear comfortable clothing and can use either trainers or moulded rubber stud/blade boots.
7. All tag equipment will be provided by Carrick RFC