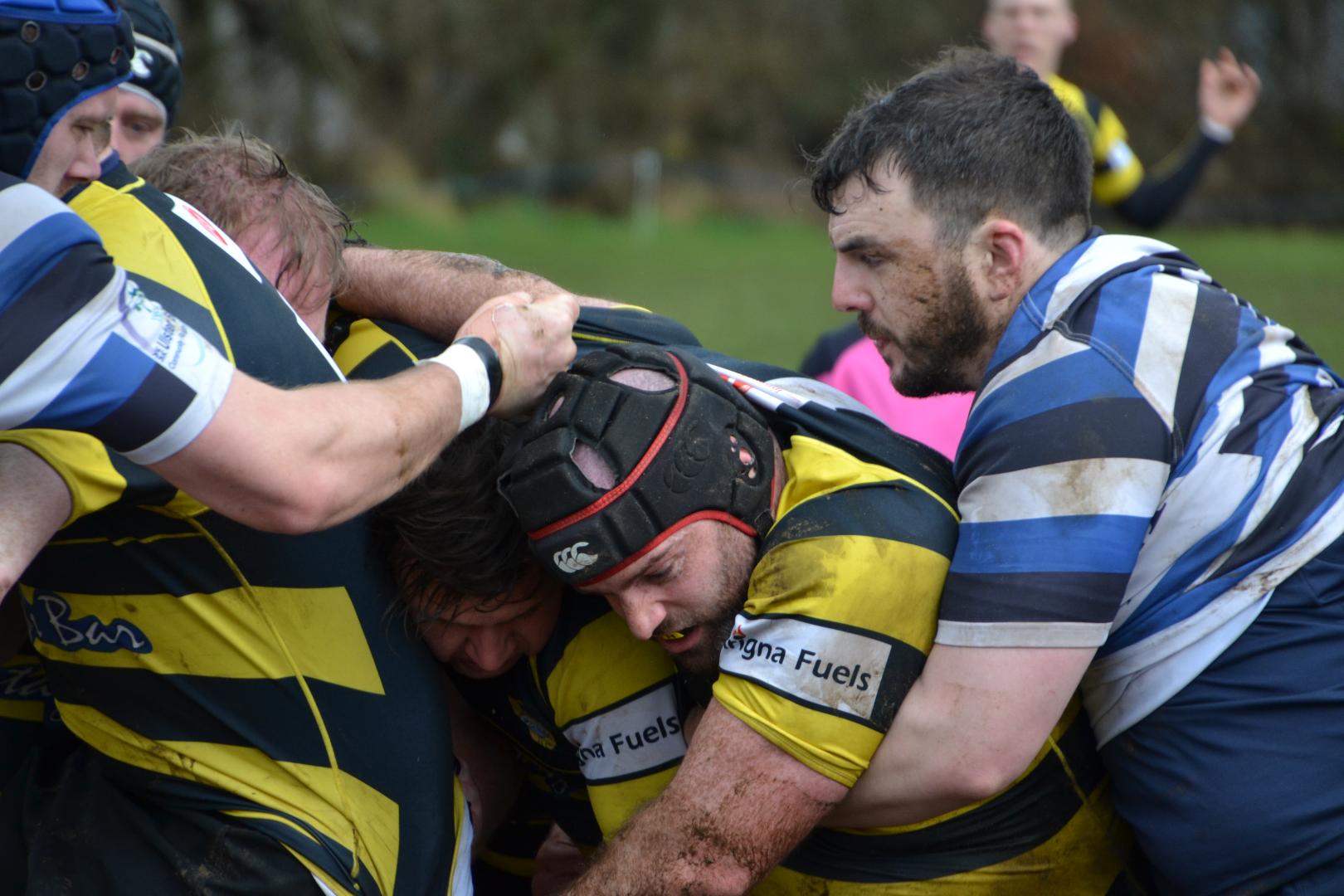 Carrick Minis (6 yrs to 11yrs – Boys & Girls)
If your child doesn't play rugby yet and you would like your child to be part of a great team and club, then join us on Saturday mornings at Carrick RFC at 09:45am.  Our players are all active, tough and disciplined players who hopefully have fun, whilst learning how to play and enjoy a popular, universal sport.  For more information, please call or text Aidan on 086 3867960 or you can email us on [email protected]
Carrick Youths
U.16 Connacht Development League
Carrick U.16 s entertained Westport last Saturday in Keenaghan in a clash between the 2nd and 3rd place teams in the League and a win that would put Carrick in contention for a place in the final.
However Westport travelled in confidence with a well-disciplined team and Carrick, not for the first time, started slowly.  After 20 minutes Carrick were 12-nil down.
Carrick knuckled down and brought the game to Westport  and spread the game wide.  Gavan Maguire and Eoin McLoughlin were very unlucky when both were forced out at the corner with the try line beckoning. The Westport defence held out and converted a penalty and scored a further try to leave the final score 22 nil.
It was a good team performance by Carrick with the score line somewhat flattering Westport but the slow start by Carrick did not help and it is something that this team must work on ahead of the cup campaign.

Carrick: Sean Lenehan, Gavan Maguire, Tom McKeon, Matthew Earley (capt), Conor Hawksby, Paul Woods, Alan Crowe, James Óg Maguire, Turlough Moore, Cathal Gormley, Kevin Brady, Liam Taylor, Liam Phelan, James Maguire, Adam O'Connor Subs: Ethan Beirne, James Haughey, Brian King, Ruairi King, Eoin McLoughlin and Robin Weaver.
Youths training continues each Sunday morning from 10:30 to 12:30 at Carrick RFC facilities in Castlecarra.
Carrick RFC Youth field teams at U13, U14, U15 and U16. All teams welcome new players at any time of the year so if interested drop by any Sunday morning and have a chat with Donal (Youth's coordinator) or any CRFC coach.
Carrick RFC News and Fixtures updates
Keep up to date on all news and fixtures by visiting CRFC website -www.carrickrugbyclub.ie , or follow us on Facebook, Twitter or Ultimate Rugby app.