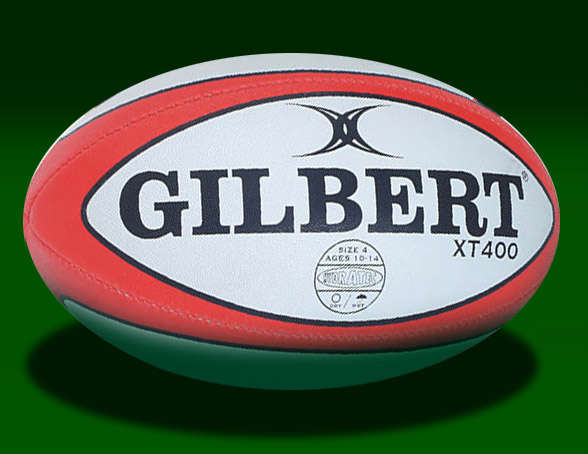 Rugby at Carrick Cineplex
ATTENTION RUGBY FANS – We are delighted to announce that Carrick Cineplex will be screening next Sunday's Six Nations Match, Ireland v England (March 1st), live on the big screen!  Kick off is at 3pm and screen doors will open from 2.30pm. Admission is a donation on the door benefiting Carrick-on-Shannon Rugby Club: €3 or €2 for U12's, entry is on a first come first served basis.‪#‎coybig ‪#‎carrickcineplex
Clobber 4 CRFC
Just a reminder that we will be having another Collection of Clobber 4 Club in March before the season ends.  Please let your neighbours, friends and relations know, as your old clobber can help us improve the facilities for your child/our player, the club and our community.  CRFC is a not for profit, voluntary club. 
Senior Men's team
Carrick's Senior Men's team had their Connacht Junior 2 League game at home against Claremorris last Sunday.  Match report to follow.  Carrick Senior Men's next game is on the 8th of March away to Portumna.  KO at 2:30pm.
All new players are welcome and anybody interested in joining Carrick on Shannon Senior Men's Team can contact the Men's Captain; Colm McWeeney on 087 6036566 for further details.
Canterbury Warriors Women's Team
Last Sunday, the Canterbury Warriors Leinster League game against Navan RFC had to be postponed due to weather and pitch conditions.  The ladies' next game will be in the Connacht Cup game will be at home on 22nd of March against NUIG RFC.  KO at 1pm. 
To be part of this winning team, why not train with the girls and see if you like the way they play rugby. For more information, please call Aoife 087 4101155.
CRFC Youths (12yrs to 17yrs)
CRFC Under 15s
Carrick U15 Debut kept at bay by visiting Ballinrobe
A combined Carrick on Shannon RFC U14/15 squad played their first ever competitive match together last Saturday against the visiting Ballinrobe U15 team.  The match was held at the Carrick's home pitch at Keenaghan, Castlecara, Carrick on Shannon for the U15 Cup championship.
Having never played together before, the Carrick players had a rusty start and leaked three unconverted tries during the first half.  However, they fought back bravely and were unfortunate not to score at least one try of their own during the second half.  In fact, they kept the visiting Ballinrobe team scoreless during the whole second half and played most of the latter part of the game in the opposition's side of the pitch. Carrick certainly had a few missed opportunities, which on another day could have levelled the match, and they were well equal to their opposition.  Had they played together before this, I am sure that they would have come out the victors. Nevertheless, all is not lost yet. Although they are knocked out of the cup, the squad can still compete in the Connacht Plate, and with a bit of luck they can still come out of it with some silverware.  I would also like to thank all the supporters who came along to cheer them on.  On behalf of the coaches, I would also like to wish the Team Captain for the day, Rory O'Brien, a swift recovery.  He was taken off during the first half of the match due to injury.  – Carrick U15 Coach; Nav Logan
It's still not too late to get in touch to learn rugby and become part of this growing squad.  New players will be especially welcome and will benefit from the skills they will learn and the comradery of these tough 14 and 15 year olds.
CRFC Under 14's
Training continues next Sunday at 10:30am in preparation of Cup Competition.
Carrick Under 13s
Training for U13 panel continues this weekend.  Coaches will be in touch with players during the week.
When Youth, League or Challenge games aren't being played, training continues for Under 14s & Under 16s CRFC Youths every Sunday at 10:30am at Keenaghan, Castlecarra Road, Carrick on Shannon.  To be part of these winning squads, please contact: call or text, Aidan on 086 3867960 or email; [email protected].
CRFC Minis (6yrs to 11yrs/Boys & Girls)
CRFC Minis – Home Blitz against Sligo RFC
This Saturday, Carrick Minis host their Connacht neighbours, Sligo at a home Blitz in Keenaghan, Castlecara Road, Carrick on Shannon.  Full turnout of all players is necessary for all players to have a great time.  KO at 10:30am.  All players required at the pitch at 10:15am.
IRFU Connacht Mini Blitzes for the month of March.
07/03/2015        Carrick Under 8s & 9s in Castlebar & Westport
14/03/2015        Carrick Under 11s in Buccaneers /Monivea
21/03/2015        Carrick Under 10s in Ballina    (The rest of CRFC Minis will be playing an away Blitz in Sligo)
28/03/2015        Carrick U12s in Ballinalsoe/Loughrea
If you would like your child to be part of a great team and a great club.  To be active, become tough and disciplined and hopefully have fun, whilst learning how to play a popular, universal sport, then please call or text Aidan on 086 3867960 or you can email: [email protected].  For loads more info, please check out: www.carrickrugbyclub.ie/1 or follow us on Facebook and/or Twitter.