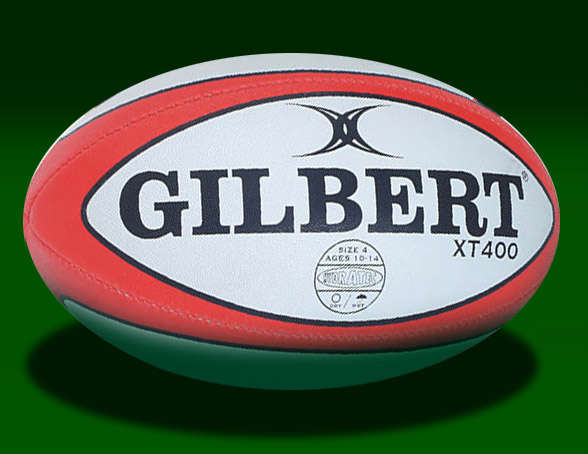 Clobber 4 CRFC
Spring cleaning?  Spring has arrived and Carrick RFC is here to help!  No, we can't come to your house to tidy for you but this March, every Saturday and Sunday morning at our Youth section training (10:30am -12pm), our Coaches will be ecstatic to take any unwanted bags of;
·         clothes,
·         handbags and shoes (please tie shoes together)
·         hats and belts,
·         towels and curtains
·         bed linen (sheets, pillowcases, duvet covers but NOT duvets)
Please, don't keep this to yourself, we'd be delighted if you would let your neighbours, friends and relations know, as your old clobber can help us improve the facilities for your child/our player, the club and our community.  More info about what we can take is available at: www.carrickrugbyclub.ie
Rugby at Carrick Cineplex
A big thank you to everybody who came to Carrick Cineplex to see Ireland win against England last Sunday.  Thanks also to Liam Farrell and staff at Carrick Cineplex for their generous hospitality and continued support for Carrick RFC.  It was a great turnout on the day which meant it was another successful 'fun'-draiser for the club. C'mon Ireland!!
Senior Men's team
Senior team Match Report: Carrick v Claremorris
On Sunday 22/02/2015 Carrick's Senior Men's team had their Connacht Junior 2 League game at home against Claremorris last Sunday.  It was a wet, cold and windy day in Keenaghan and the game kicked off at 2.30pm. From the start Carrick piled on the pressure on Claremorris.  Carrick kicked for touch and got the lineout, Carrick won the line out and mauled the ball over the line for Carrick's first try.  Weaver set up for the conversion but due to the strong wind it was wide.
Claremorris restarted and Carrick piled on the pressure.  Claremorris got a scrum.  Claremorris won the scrum, they spread it wide and got round Carrick backs and scored a try.  They didn't convert.  Carrick restarted and Claremorris came out broke a couple of tackles and the dropped it in on Carrick's 5 yard line. Claremorris won the line out and broke through the Carrick defence to score their second try which was not converted.  Just before half time Claremorris got a penalty in front of the Carrick's posts and scored.
In the second half, Carrick restarted and the ball was over and back between Carrick & Claremorris.  Carrick broke through the Claremorris defence down to the Claremorris try line but were denied, a ruck was formed and Carrick gave it all round the sides for the ruck and broke through to score there second try which was converted.  In the last quarter, Claremorris responded with another try which was converted.  In the last 10mins, Claremorris broke through the Carrick defence for score their 4th try and again for their fifth.  Final score Carrick 12-28 Claremorris
Carrick Senior Men's next game is on the 8th of March away to Portumna.  KO at 2:30pm.
All new players are welcome and anybody interested in joining Carrick on Shannon Senior Men's Team can contact the Men's Captain; Colm McWeeney on 087 6036566 for further details.
 Canterbury Warriors Women's Team
The ladies' next game will be in the Connacht Cup game will be at home on 22nd of March against NUIG RFC.  KO at 1pm. 
To be part of this winning team, why not train with the girls and see if you like the way they play rugby. For more information, please call Aoife 087 4101155.
CRFC Youths (12yrs to 17yrs)
CRFC Under 15s
As part of their U15 Connacht Plate competition, CRFC Under 15's have another home game this Sunday, 8th March at 12 noon, this time against Claremorris. 
Anybody interested in seeing rugby in it's purest form, please feel free to come along to this and any of our home matches.  Entrance fee is free to all but your side line support would be appreciated by our young players who give up a lot for the glory of their club, – Carrick's club; Carrick RFC.  Details of all our matches, home and away, are available on our Club Calendar, on our Club website: www.carrickrugbyclub.ie/1
CRFC Under 14's
Under 14's Match Report: Carrick v Buccaneers
On a weekend of important games, the most important took place with Carrick Under 14's taking on Buccaneers in the Connacht Cup competition.  After a few weeks break it took a while to get going but going they got.  By half time, Carrick led 12-0. The second half saw all squad members being used and they added another try for a final score of 17-0.  This was a great result against a landmark club of the province, showing that this squad have no fear of any opposition.  This was a fine performance of open, free flowing, attacking rugby and also held our own line without a score. Well done to each member of the squad on a job well done.  Next up Ballinasloe on a date tbc.  So for now it's back to the training ground.
Squad: James Óg McGuire, Turlough Moore, Ashley Meziya, David O'Connell, Kevin Brady, Liam Taylor, James McGuire, Cathal Gormley, Ruairi King, Paul Woods, Matthew Earley, Sean Lenehan, Jack Aldridge, Alan Crowe, Danny Smith, Eoghan Farrell, Robin Weaver, Liam Phealen, Brian King.
Referee: Nav Logan (CBIRFU).
Carrick Under 13s
Training for U13 panel continues this weekend.  Coaches will be in touch with players during the week.
When Youth, League or Challenge games aren't being played, training continues for Under 14s & Under 16s CRFC Youths every Sunday at 10:30am at Keenaghan, Castlecarra Road, Carrick on Shannon.  To be part of these winning squads, please contact: call or text, Aidan on 086 3867960 or email; [email protected].
CRFC Minis (6yrs to 11yrs/Boys & Girls)
IMPORTANT NOTICE
This week's upcoming Connacht; Under 8's and Under 9's Blitzes in Castlebar & Westport have been postponed to Saturday 28th of March 2015. Carrick Coaches will be in touch with parents and players with more info.
CRFC Minis – Home Blitz Report
Last Saturday, Carrick Minis hosted their Connacht neighbours, Sligo at a home Blitz in Keenaghan, Castlecara Road, Carrick on Shannon.  Well done to all our Carrick Minis who performed excellently at all levels in our Home Blitz against top class teams from Sligo RFC.  Overall, Sligo gave Carrick a good test and there was exciting rugby played by Carrick and Sligo players on the day.  Congratulations should be given to both clubs for their part in good spirited and really fun day.  A special thanks should be given to our Blitz Coordinators, Cathal McAuley & John Molloy and also to Maeve. Tina, Chris and Catherine for the excellent pitch side catering on the day that both temas really earned, enjoyed and appreciated.
IRFU Connacht Mini Blitzes for the month of March.
07/03/2015        **POSTPONED to 28/3/2015** Carrick Under 8s & 9s in Castlebar & Westport
14/03/2015        Carrick Under 11s in Buccaneers /Monivea
21/03/2015        Carrick Under 10s in Ballina    (The rest of CRFC Minis will be playing an away Blitz in Sligo)
28/03/2015        Carrick U12s in Ballinalsoe/Loughrea
28/03/2015        Carrick Under 8s & 9s in Castlebar & Westport
If you would like your child to be part of a great team and a great club, then please call or text Aidan on 086 3867960 or you can email: [email protected].  For loads more info, please check out: www.carrickrugbyclub.ie/1 or follow us on Facebook and/or Twitter.