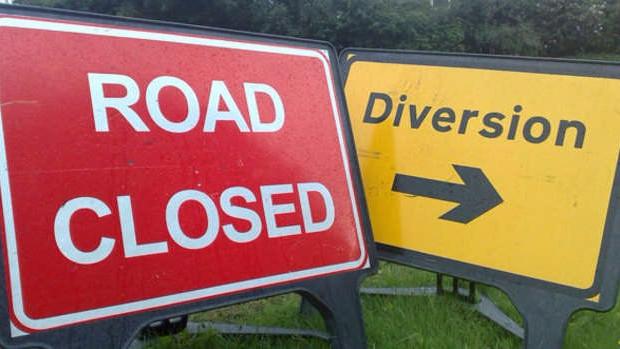 Motorists travelling between Athlone and Galway on the M6 Motorway will face a diversion from Monday 30th May.
Roscommon County Council has decided to close to vehicular traffic, the road described hereunder for the period and the reason specified.
Road to be Closed: M6 Motorway, westbound carriageway, from Junction 13 Athlone West to Junction 14 Ballinasloe East.
Period of Closure: From 01:00 Monday 30th May, 2016 to 23:00 Wednesday 1st June, 2016
Alternative Routes: Westbound Traffic will be diverted off the M6 at Junction 13 Athlone and along R 446 (Old N6) to rejoin M6 at junction 14 Ballinasloe East.
Reason for Closure: To facilitate Pavement Repairs.
Diversions will be signposted for the duration of the works.