News
Main Street to receive 'Enhancement Work'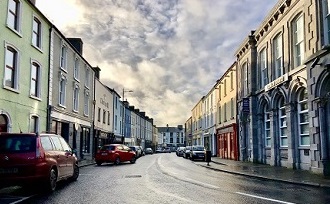 Main Street in Boyle is due to receive further enhancement works this year.
Tenders closed on Monday week for work to the street to include the following:
The replacement of existing footpaths and kerbing with new natural stone granite kerbing and paving
The installation of public lighting, ducting and foundations
The project was recently advertised on etenders, the Government's electronic tendering platform, and at this stage it is not known when the commencement date will be.
The enhancement works are separate to the work that is scheduled to take place on the rear of Main Street adjacent to Boyle river later this year under the Failte Ireland grant of €470,000 announced in December.
Last year a number of buildings on the southern side of Main Street received a highly commended 'makeover' courtesy of the a grant from the Historic Towns Initiative in addition to owner funding.
The regeneration of Main Street is part of the Boyle Town Team/Roscommon Co Co Boyle 2040 plan with significant other developments in the town including the regeneration of the Royal building, due to take place this year.