News
Major award for Sasta Fitness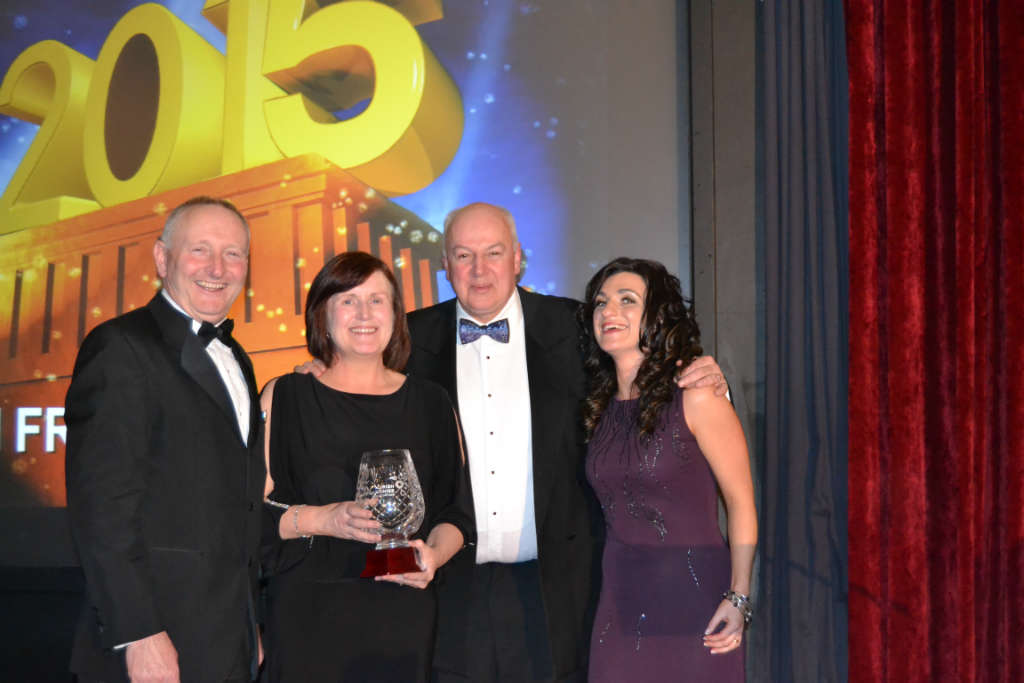 A business run by a former student of Scoil Chriost and Ri in Boyle has just received major national recognition by taking the Best Emerging Franchise Award at the Irish Franchise Association's Awards 2015.
Sasta Fitness Franchise is run by Ballyfarnon native Fiona Egan who worked in Boyle for many years.
The high profile Irish Franchise Awards celebrates 20 years this year and it is one of the longest running business award ceremonies in Ireland. 
The awards recognise excellence in franchising and reward outstanding achievements of businesses and individuals in the franchise industry. The judging panel for the 2015 Irish Franchise Awards included Newstalk Business Presenter and former Irish Dragon Bobby Kerr; Orla Nugent, Director Executive MBA, UCD Michael Smurfit Graduate Business School; Greg Swift, head of enterprise at Dublin Local Enterprise Office; Michael Bradley, former CEO of the Irish Franchise Association and Paul Cooke, CEO of the Sunday Business Post. 
Sásta Fitness beat other notable and established franchise owners to sweep the award for the first time ever. The annual Irish Franchise awards recognise excellence in franchising and reward the outstanding achievements of businesses and individuals in the franchise sector. 
On receiving the award Founder Fiona Egan said "It is fantastic to be recognised on a national stage and to see the locally manufactured sásta Fitness pod finally see success after so much hard work put in by myself and my dedicated team."
Fiona Egan is a former industry and practice accountant whose 35 year battle with her weight drove her to invent the unique sásta pod which generates a work out that is achieving results for users up to four faster than that generated by regular exercise. sásta Fitness launch comes at a time when there is greater awareness among the general public of the value of exercise to ensure a healthier life. Obesity rates have more than doubled in the past 20 years in most EU countries with over half the the EU adult population now classified as overweight or obese with over €300 million a year alone being spent by Irish people getting fit and losing weight.
 The Sásta Fitness pod is manufactured in Boyle and has rapidly expanded in the past twelve months including sites in the UK and Spain. Expansion within Europe and entry into the US market is the main focus for this Irish Company in 2015/16.
 The Sásta concept ensures improved health, fitness and weight loss in a fast fun way.  The combination of the sásta pod with a nutrition education programme, Toning programme, weekly body fat composition analysis and one to one personal training guarantees Clients will drop one clothes size in 4 weeks after they join our sásta programme or get a 100% refund.
Sásta invite you to try it out for youselves by offering a FREE trial (worth €25) Contact them today on 087 2026382 www.sastafitness.ie  email: [email protected]
Pic shows David Killeen Chairperson of The Irish Franchise Association, Fiona Egan sásta fitness franchise, Bobby Kerr Newstalk & Dragons Den, Maria Kealy sásta fitness franchise