News
March finish for Lough Key to Boyle cycle path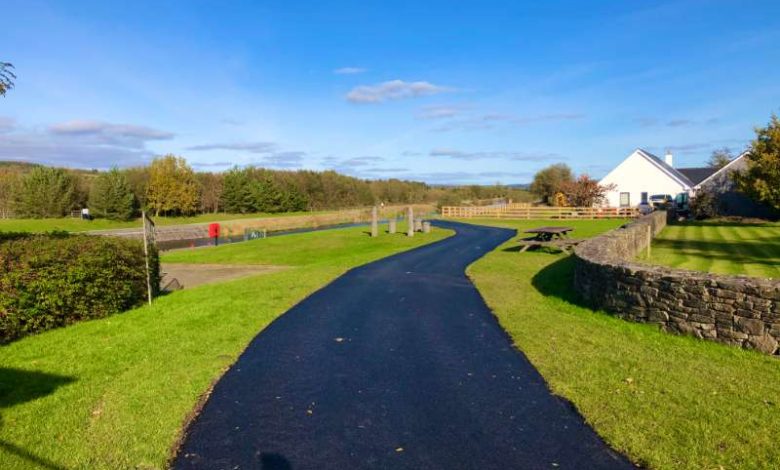 It is hoped to have the 8km Lough Key to Boyle cycle path completed by the end of March 2020.
Most of the forestry sections through Lough Key Forest Park to the Marina are now nearing completion.
Work is due to commence shortly on the second phase of the path, from opposite Boyle GAA training pitch to the Garda Station.
The existing footpath along by Stewarts wall will be extended as part of this work to the required width to accommodate the cycle path.
Pedestrian/cycle crossings of the N61 will also be erected on the old Sligo road at the GAA training pitch and adjacent to the Parochial School.
Work will also take place in the next few weeks on the installation of statutory/regulatory signage and poles for the way finding signs on the path which will be mounted on these poles once complete.
Road markings will also be installed as soon as suitable weather permits.
Once completed, the cycle path will run from Lough Key Forest Park to Boyle with only two small sections that are not off road. They are at Drum and along the Woodenbridge road where 'cycle advisory' lanes will be in place. Motorists are obliged to give way to cyclists who are inside these broken white lines.
Over €500,000 was awarded to Boyle Town Team/Roscommon Co Co for the construction of the path in November 2018.
Meanwhile, pre construction preliminary work has commenced on the multi million regeneration of the former Royal hotel building.
It is hoped to have the main contractors on site following the completion of this and other 'behind the scenes' work.
Finally, no firm date has been provided by Eir as to when people in Boyle can avail of the new FTTH 10Gbps broadband.
A spokesperson for the company said: "Regarding the work in Boyle town, it is moving on very well. We are still on course to deliver FTTH to urban areas in this quarter."