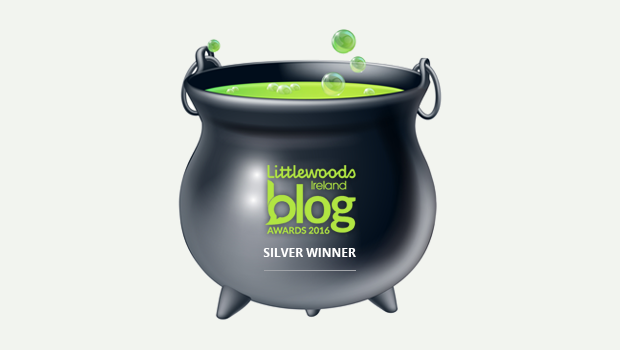 Could we see town centre flooding in Boyle?
There will always be a few who will bemoan why the Royal is not a hotel with the many reasons for that explained and well documented in this blog over the years. One of the reasons outlined was because the Royal site is located on a flood plain and in light of recent events in Midleton, Newry and elsewhere, this decision might just well be proven correct. Those who are a long time around Boyle would say the Royal never flooded (water did get in during the deluge of July 1996 as a result of a blocked drain) but with the way climate change is affecting Ireland, there is every chance that the Boyle river could easily burst it's banks in the centre of the town in future and damage buildings in that area. A hotel is classed as a 'highly vulnerable development' in the CFRAM flood report, so it would never have got planning (or insurance) in it's current location due to the risk of flooding.
Is a barrier needed to stop cars parking on new paving?
The new paving outside King House and along by the river lane has come in for favourable comment of late but we have been contacted by one person who is concerned at cars parking on the new paving: "Hi Boyletoday.com, I have a small gripe and I wonder if you'd share on your website and get people's opinion? There was much disruption recently with the works outside King House, but I think we can all agree the new paving looks wonderful and really brightens up the space and makes it safer for pedestrians coming in and out from King House. However, several times now since it's completion I've come round the corner to see cars parked up on the paving. To me it's super disrespectful of the work that's gone into it, the safety of pedestrians and will impact the longevity of the paving lasting in good repair. For one I'm starting to think we need a barrier on it to stop cars mounting the pavement just so they can park closer to the bank or whatever errand they need to run".
Increase in scam messages reported locally
One wonders do the scammers hit a certain area at one time or are scams just randomly getting more prevalent? In recent days a number of people in Boyle have reported an increase in scam text messages but some obvious errors will alert you that it is a scam (indicated in italics). This weeks messages included: "AIB: Due to unusual activity, your card has been placed on hold"; "AnPost: (note no space between the words!) Your package is missing a delivery fee of €1.90″; "Dad, I am texting you on my new phone because my old phone is broken. Could you send me a message on whatsapp (note all lower case letters) so I can text you from my new phone"; "Hi Dad,im very stupid. Just lost my phone. I cant be reached on my old number,can you text me through whatsapp on this number +35385******";  "Unsuccessful attempt to deliver parcel. Go to …and confirm your address for the next delivery" and "GOV IE: (note space between words and all upper case letters) We are glad to inform you that you are entitled to a tax refund. Follow the link for more instructions".
Gardai thanked for patrolling Pleasure Grounds
During the week we published a letter here on Boyletoday.com that we received from a viewer concerning the anti social behaviour in the Pleasure Grounds, especially at this time of year. The viewer mentioned the lack of sufficient lighting and no CCTV in the park as a reason why so much negative activity goes on there and why it most likely will continue.
On Wednesday the same viewer contacted this website to ask could we thank the Gardai who did patrol the grounds on Tuesday night and who kept the Halloween 'celebrations' in order. The viewer said their presence offered some reassurance to the elderly population who live in the area close to the Pleasure Grounds.
New hostel planned for Boyle
Boyle could have new hostel accommodation if planning is granted for a change of use at Abbey Terrace, Knocknashee, Boyle. Permission is being sought by Bernard Reilly for the change of use from existing ground floor apartment and first floor apartment and a two storey dwelling house to use as hostel accommodation encompassing the entire building together with necessary alterations and all ancillary site works and services including parking on the site in Knocknashee.
News snippets from around Boyle
There has been a concerning number of house break-in's of late in the general Boyle area. Remember, if you notice any suspicious activity, take note of a car registration (if one is involved) or a description of those acting suspiciously and call Boyle Gardai on 071 9664620………'Mass for the Holy Souls' this evening Friday at 8pm in Tawnytaskin Community Centre. All welcome and refreshments will be served……..A Boyle based company is seeking accommodation for a number of it's employees until Summer 2024. Room rental or house sharing considered. If you have a room to rent in your house or need a person to share your rental accommodation please email [email protected]……….It is a total disgrace that the lights are still out at the corner of St. Patrick Street/Bridge Street and also at the Pleasure Grounds/Lower Marian Road. On Tuesday night a motorist outlined what could have been a very serious situation when three young children, all dressed in black and out trick and treating crossed the road right under where the lights are not working at Lower Marian Road. The motorist, distracted by cars parked on either side of the road way added to by the lack of lighting, nearly hit the three children who were barely visible…………….David Connolly Electrical has taken over the task of putting up the Christmas Lights in Boyle this year from the volunteers who have undertaken the job over the last number of years. David and his team are ahead of the game with most of the lights now in position well in advance of the Christmas season………The Boyle Municipal District will be without two sitting Councillors after next year's local elections. Councillor Joe Murphy has said he will not be putting his name forward for election. Earlier this year, Councillor John Cummins also said he would not be seeking election this time around. Speculation is growing as to whiter we will have a Councillor at all from Boyle town after next June?……..Tickets go on sale this Saturday the 4th November at 10am for Boyle Musical Society's Production of The Hunchback of Notre Dame. Tickets are available in Boyle Craft Shop from 10am to 4pm daily………..Early Bird tickets for next year's Night and Day Festival in Boyle's Lough Key Forest Park are now on sale. Three days of music and family friendly fun for just €120. Tickets available here……..Scóil Chríost an Rí class of 1972-1977 (and those who joined at different stages) Reunion on November 11th at Daly's Boyle at 6:30pm. If you can make it can you let one of the following know if you have not done so already: Nuala 086 3974566, Maria 086 3770822, Attracta 0868129190……….Join Warren Residents Association at 11am this Saturday, November 4th for their 'final big clean-up of the year'. Meeting on the football pitch……..Rosary will be prayed this Sunday at 11am in the famine graveyard in Plunkett Avenue & also Assylinn old cemetery at 12.30pm .
And finally……!
On the outskirts of a small town, there was a big, old chestnut tree just inside the graveyard fence.
One day, two boys filled up a bucketful of nuts and sat down by the tree, out of sight, and began dividing the nuts. "One for you, one for me, one for you, one for me," said one boy.
Several dropped and rolled down toward the fence.
Another boy came riding along the road on his bicycle.
As he passed, he thought he heard voices from inside the graveyard.
He slowed down to investigate.
Sure enough, he heard, "One for you, one for me, one for you, one for me …."
He just knew what it was.
He jumped back on his bike and rode off.
Just around the bend he met an old man with a cane, hobbling along.
"Come here quick," said the boy, "you won't believe what I heard! Satan and the Lord are down at the graveyard dividing up the souls!"
The man said, "Go away outa that, can't you see it's hard for me to walk."
When the boy insisted though, the man hobbled slowly to the graveyard.
Standing by the fence they heard, "One for you, one for me. One for you, one for me."
The old man whispered, "Looks like you've been telling me the truth. Let's see if we can see the Lord…?"
Shaking with fear, they peered through the fence, yet were still unable to see anything.
The old man and the boy gripped the wrought iron bars of the fence tighter and tighter as they tried to get a glimpse of the Lord.
At last they heard, "One for you, one for me. That's all. Now let's go get those nuts by the fence and we'll be done…."
Word has it the old man had the lead for a good half-mile before the kid on the bike passed him.