Events
Meeting to revive Boyle I.C.A.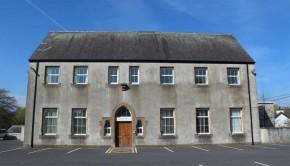 An initial exploratory meeting will take place tonight to set up Boyle I.C.A. (Irish Countrywomen's Association)
It will take place in the Resource Centre on Tuesday, February 28th at 8pm.
All are welcome.
The original Boyle ICA was founded in September 1950 by the late Aggie Gannon, then Aggie McGrath.
The guild was active until the late 1990's and held a country market every Friday morning at the rear of Main Street along by the river