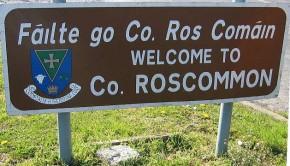 Fianna Fail TD for Roscommon/Galway Eugene Murphy is seeking urgent clarification in relation to the serious threat of closure over a number of psychiatric day centres in County Roscommon. Deputy Murphy said the impending changes to mental health services in the county will have a devastating effect on clients, their families and communities and is "clearly more focused on saving money rather than prioritising the needs of vulnerable people in society."
The Fianna Fail Deputy has called on the Minister of State for Mental Health Helen McEntee and Health Minister Simon Harris to immediately intervene and offer a statement of clarification in relation to the matter. Deputy Murphy said that the proposed changes to mental health services were not grounded in the ethos of the Vision for Change but was a "nonsensical approach which was a recipe for disaster."
"I am lead to believe that the following psychiatric day centres are going to be closed; Strokestown by the end of October or early November, Ballaghaderreen in the same time scale while the timeframe for Boyle is not yet decided. There is also speculation that the Rosalie Unit at Aras Naoimh Chaolain Castlerea is currently been wound down with arrangements at an advanced stage to move all residents to private nursing homes.
There are also real fears over the possible closure of Hostel in Strokestown Connolly House and other hostels in Castlerea. Urgent clarification is needed in relation to all of these issues- residents and their families have been left in the dark with speculation now rife as to their future- many of these psychiatric day centres are a vital link into local communities for clients and the threat of closure and the knock -on implications would result in devastating consequences for mental health services in County Roscommon.
"The mantra from the Vision for Change is all about community care but these outrageous changes would fly in the face of a model which is based on community care. This is about a focus on money and cost saving measures rather than a focus on people.
"At approximately 9,316 WTE personnel (September 2015), mental health staffing levels remain at circa 75% lower than what was recommended by A Vision for Change. Some €187.5 million is needed to rectify this. Can the Minister and the government honour A Vision for Change with an increase of €37.5 million in Budget 2017?," said Deputy Murphy.