News
Michael retires from lotto duties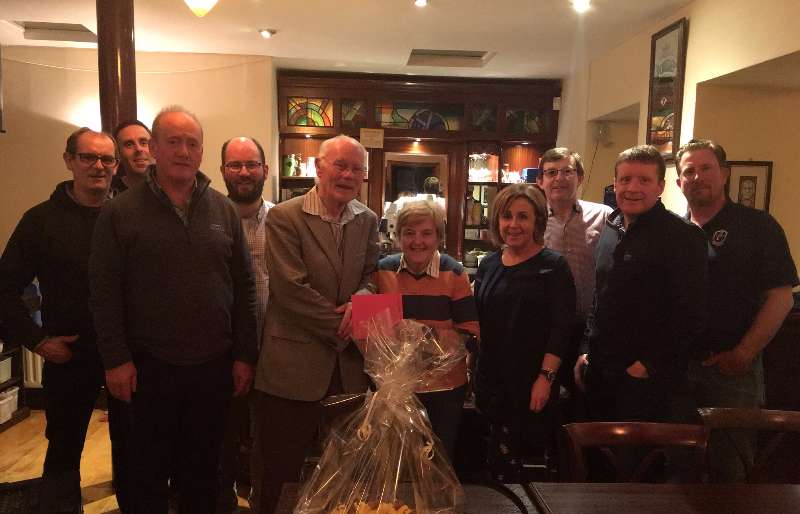 A presentation took place in Clarke's Bar on Monday night for Michael Devine on his retirement after 17 years of service to the Chamber Lotto.
Photograph shows members of Boyle Chamber acknowledging Michael's commitment to the organisation over the years.
Al Cunningham will take over Michael's role with the Lotto.