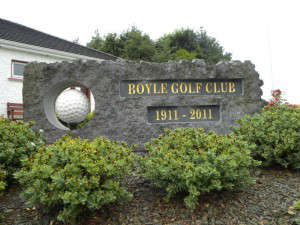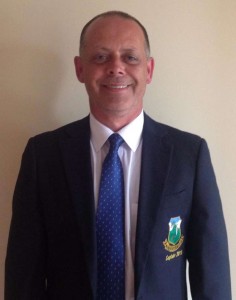 This Sunday, August 2nd, is the Captains Prize at Boyle Golf Club. The competition is the highlight of the Clubs Golfing Year with up to sixty players competing for Captain Michael Rush's coveted Prize. Competition format is an 18 hole stroke with a final nine holes in the evening for the top fifteen players. Booking is available on line and presentation of prizes takes place on Sunday evening in the Clubhouse. Recent Captains Prize winners include Seamus Gallagher (2014), competing for two in a row, Jonathan Egan (2013) and Willie Tiernan (2012)
The Captains Prize is part of a weekend of events including a Par Three Competition on Thursday, Captains Scramble on Friday and Captains Nine Hole on Monday. A volunteer evening take place on this evening (Wednesday) at 6.30pm to prepare the course.
2015 Captain Michael Rush joined the club in 2008 and is an active club member and course volunteer. He served as Vice Captain to Captain Padraig O'Connell in 2014 and has served as competition secretary. Michael is well known for his tireless work on the course and he has contributed significantly to course improvements in the past few years. He is also an avid golfer playing off a respectable handicap of 21 and is regularly in the winner's enclosure. He represents the club on the Cecil Ewing Team (for high handicaps) and competed in the 2015 campaign. Michael sends best wishes to all taking part and looks forward to a great weekend. He thanks the members for their great support and pays special tribute to all those who work on the course, in the clubhouse and on committees.
Other upcoming events at the club include, The Roscommon Herald sponsored Foreclub Alliance weekend on August 15th/16th, Last Man Standing on Saturday August 22nd, Lady Presidents Weekend 28th – 30th August and a Golf Classic in Aid of the Alzheimer's Society in September. For more information visit www.boylegolfclub.com or email [email protected]