News
Minister Michael Ring in Boyle today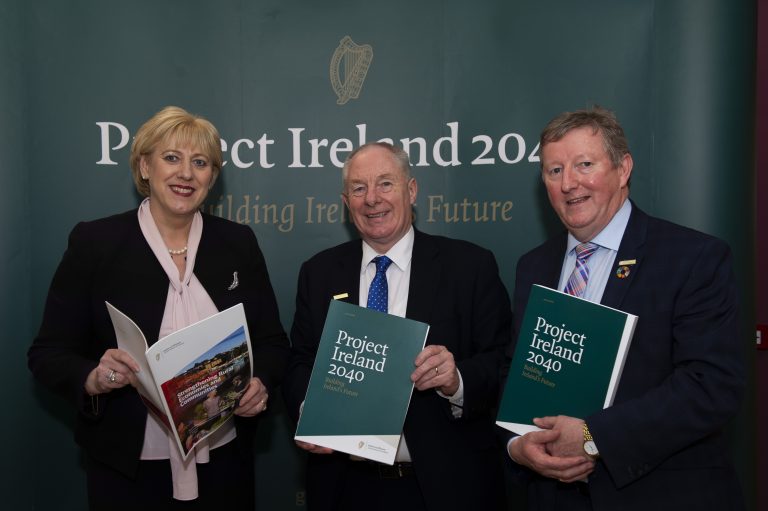 Minister for Rural and Community Development Michael Ring is scheduled to visit Boyle today Thursday February 28th.
During his time in Boyle, Minister Ring will view plans for the Royal Building, the Lough Key to Boyle Greenway and the Pilot Residential Occupancy Scheme.
He will meet with local councillors and members of Boyle Town Team who will brief him on further phases of the Boyle 2040 plan which will progress in 2019.
Boyle recently secured €1.7m from the Rural Regeneration Fund that is administered by Minister Ring's department.
The latest major funding announcement came following earlier allocations for Boyle under the Town and Village Scheme and the Outdoor Recreation Infrastructure Scheme, both of which come under the remit of the Minister's Department of Rural and Community Development.
(Minister Ring is pictured centre at a recent funding announcement)