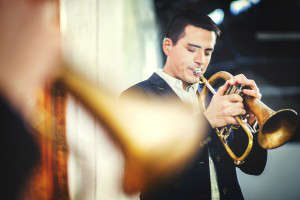 Showcasing the finest performers from the world of Classical and Traditional Music has always been one of the cornerstones on which the Boyle Arts Festival is firmly established and the 2015 Festival, which will start on July 23rd, is no different.
(By Brendan McGee)
This year, audiences can look forward to some very special appearances from some of the country's finest performers in both the Classical and Traditional music genres.
 The Classical music programme will begin with a coffee concert performance by pianist Peter Regan in King House on Sat. July 25th. Admission includes coffee and the performance will start at 11am. Described by Michael Dervan of the Irish Times as a "major talent who plays with real musical maturity and easy command", Peter is a multiple prizewinner having collected numereous trophies at both Feis Ceoil and the R.I.A.M. He was also one of six pianists to compete in the Dublin International Piano Competition.
 'An evening with Niall O'Sullivan and Friends' showcases the trumpeter's versatility performing in a variety of styles, from classical to jazz and musical theatre to tangos. Niall, who appeared at last year's Festival will also be joined on stage by singing sensation, Shóna Henneberry, who performs musical theatre, traditional Irish and jazz. As a soloist, Shóna has performed in London, the Olympia Theatre & the National Concert Hall, Dublin. This concert will take place in King House on Sunday July 26th at 8pm.
Harpist, Fiona Gryson enjoys performing a variety of different genres including classical, traditional Irish, South American, contemporary and popular music. She will perform a lunchtime concert on Monday July 27th in King House. Her programme will include music on both Concert and Irish harp by Bernard Andres, Alphonse Hasselmans, Benjamin Britten, Louis Spohr and Marcel Samuel-Rousseau. Fiona is a Concert harpist from County Meath who is studying in DIT.
21-year-old pianist Sean Rooney was this year's Brennan Prize winner at the 2015 Dublin International Piano Competition. He currently studies under Professor Christopher Elton at the Royal Academy of Music in London and has previously studied under John O'Connor, Peter Tuite and Colma Brioscu at the Royal Irish Academy of Music in Dublin. This summer he has been invited to give a recital at the 2015 World Piano Teacher's Conference in Serbia and is also engaged to make his debut with the RTE National Symphony Orchestra. Sean will perform a concert in King House on Monday July 27th at 8pm.
Tuesday July 28th will see a lunchtime performance in King House, by the Cue Saxophone Quartet – a talented and ambitious new chamber group composing, arranging and performing music in contemporary, classical, jazz and popular genres. At 8pm on the same evening in King House, there's a chance to hear renowned tenor Julian Hubbard perform the songs of Schubert. Julian has performed at many major international opera houses including English National Opera, Scottish Opera, La Monnaie Brussels and international festivals including the Aldeburgh and Edinburgh festivals.
The lunchtime concert programme in King House continues with performances by Violinist, Patrick Rafter whowill perform there on Wednesday July 29th. Pianist, Adam McDonagh will take the stage on Thursday July 30th and perform works by J.S. Bach, Beethoven, Chopin and Debussey.  Young musicians Liam and Alana McManus will perform at a lunchtime concert on Friday July 31st.  Brother and sister, they   have won numerous awards and have performed on both guitar and piano in many national venues, including the National Concert Hall, Dublin.
The Classical programme concludes with an 11am coffee Concert on August 1st with tenor,  David Lynn and soprano, Lynsey Curtin accompanied by pianist Mary Scarlett. David Lynn has performed at many operas in Ireland, including the Lyric Opera, OTC and the NI Opera while Dublin born Soprano, Lynsey Curtin, graduated from the DIT Conservatory of Music and Drama with an honours bachelor degree in music in 2012. She recently appeared as guest soprano with 'Queen Classical' at the Bord Gais Energy Theatre.
The Traditional music programme will begin with a free performance by the band Rakish in the grounds of King House during the opening of Boyle Arts Festival on Thursday July 23rd
The centrepiece of this year's Trad. programme will be a very special performance by Frankie Gavin and De Dannan in the Church of Ireland on Friday, July 24th. For many years traditional super group De Dannan were the forerunners in the Irish traditional music world but after a number of changes to the line-up, original founding member and world famous fiddle player Frankie Gavin unleashed a new De Dannan which in his own words "will reflect a De Dannan of the 21st century." Frankie Gavin is the most celebrated Irish fiddle player of all time and has performed and recorded with rock legends The Rolling Stones, Jazz Legend Stephane Grappelli and world renowned violinist Sir Yehudi Menuhin amongst many others. The superb current line-up includes the beautiful vocal talents of local singer, Bernadine Casserly. The concert will start at 8pm.
Colin Beggan will be joined by a group of friends for an evening of Bluegrass music in Mattimoe's bar on Monday July 27th. Admission is free.
 On Thursday July 30th, the always popular Singer's Night will take place in Dodd's Crescent bar at 10pm. This event will be preceded by a workshop in singing, conducted by Niamh Parsons who has come to be known as one of the most distinctive voices in Irish music. Born in Dublin, her music loving parents took herself and her sister to the local folk club, where the young girls were exposed to songs and singing from the likes of The Johnstons, Emmet Spice, Danny Doyle and many others.
Booking is advisable for all events and this can be done at the Festival office, next door to Marian's, Bridge St. Boyle. Drop in to pick up a programme or to find out about the other exciting events. The office will be open every day (excluding Sundays) from Friday July 17th until August 1st. Online booking is available for selected events at www.eventbrite.com For more information, see our full programme or go to www.boylearts.com  Tel. 071 9663085. Email [email protected] or follow us on Facebook, www.twitter.com/boyle_arts and Google+
 Boyle Arts Festival is supported by the Arts Council and Fáilte Ireland