Events
Boyle Musical starts tonight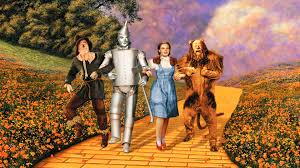 With the curtain due to raise tonight on the The Wizard of Oz – anticipation has reached fever pitch ahead of what promises to be the musical highlight of the year in Boyle! Twelve weeks have elapsed since rehearsals began in late August and in that time the cast, committee, crew and production team have spent almost every spare moment ensuring that this will be an unforgettable show! So, with the lights set, the paint dry, the soundcheck completed and the yellow brick road installed, the cast are ready to unveil what promises to be Boyle Musical Society's best show ever!
BMS is fortunate to have two very talented ladies making up the production team. Turning in her fourth year as Director with BMS is Vivienne Moran, who is no stranger to stage directing. A past cast member of BMS, Vivienne is now continuously directing shows for variety groups and schools, running workshops and if all of that isn't enough… she is also taking on her usual role as choreographer for Boyle Musical Society!
We are always delighted to have Anne Kielty as our Musical Director and for this year's production, she has once again lent her energy, enthusiasm and expertise to coax the very best from the cast and chorus, while ensuring that this year's orchestra will reproduce the classic film score to perfection! Along with being Musical Director and orchestra pianist, Anne is also rehearsal pianist and chorus mistress!
Written by L. Frank Baum, with music and lyrics from the MGM motion picture score by Howard Arlen & E.Y. Harburg, The Wizard of Oz tells the story of Dorothy Gale (played by Natasha Fitzpatrick), who lives in Kansas with her Aunt Em (Fiona Keenan) and Uncle Henry (Tomás Smyth). Dorothy also has her beloved dog Toto, whom their unpleasant neighbor, Miss Gulch (Daniela Beadnall) tries to take away. But Toto escapes, and feeling frightened and unappreciated, Dorothy runs away from home with him. On the road, they meet a showman, Professor Marvel (Brendan Reid), who urges her to return home. Dorothy arrives, just as a tornado touches down but she is knocked unconscious when her house is carried away by the storm!
The house is carried by the tornado to the Land of Oz where Dorothy meets the Munchkins and Glinda, the Good Witch of the North (played by Colette Noone). Her house has fallen upon and killed, the Wicked Witch of the East. This frees the Munchkins from her power, and they treat Dorothy as their heroine. The Wicked Witch of the West (Gráinne Caldbeck) arrives to claim her sister's magic ruby slippers and vows to avenge her death. Glinda has already given the slippers to Dorothy, further infuriating the witch. Dorothy wants to go home to Kansas and the Munchkins tell her that only the Wizard of Oz can help her. He lives in the Emerald City, at the end of the yellow brick road, so Dorothy and Toto start off on the long journey.
Dorothy and Toto meet three strange traveling companions along the way, each of whom needs help: A Scarecrow, (Darragh Beirne) whose head is full of straw and has no brain. A rusty Tin Man, (Gavin Ward) who wishes he had a heart. And the Cowardly Lion, (Stephen Tighe) who has no courage and is afraid of his own tail. Dorothy invites them all to join her to see if the Wizard can help them. However, the Wicked Witch of the West sets traps and threatens them along the way but fails to persuade Dorothy into giving up the ruby slippers.
They finally reach the Emerald City, where the Emerald guard (Adam Daly) tries to discourage them, but they are persistent and gain entry. They are washed, combed and buffed, but the Wizard refuses to meet them. The Wicked Witch makes another ominous appearance, and the Lion wishes more than ever for courage! Finally taken to see the fearsome Wizard, the four friends are given a task to prove themselves worthy of his assistance: they must bring him the broomstick of the Wicked Witch of the West, and the only way to do that is to kill her.
The friends leave in fear and haste for the land of the Winkies, whom the Wicked Witch has enslaved, and they find her castle. In a haunted forest, the jitterbugs make them dance until they collapse from exhaustion. The Wicked Witch's winged monkeys attack, swooping away with Dorothy and Toto. But Toto manages to escape, and helps the Scarecrow, Tin Man and Lion find Dorothy. But the Wicked Witch foils their escape and attacks the Scarecrow with fire. Dorothy throws a bucket of water at him, accidentally dousing the witch, who screams and melts into nothing, leaving her broom for Dorothy to bring back to the Wizard. But will he be satisfied with this and will the Scarecrow, Tin Man and Lion get their wishes and will Dorothy ever get back to Kansas?
The answer to these questions and much, much more will be revealed when The Wizard of Oz opens tomorrow night in St. Joseph's Hall, Boyle.
A brilliant cast of 34, including many familiar faces, have been working on this show since late August. BMS are delighted to welcome back on stage Eugene Beirne, who will play Zeke, Paul Purcell, who will take on the role of Hickory and Diarmuid Beirne who will play Hunk. They will all be joined on stage by Tatum McPadden, Catherine Bolger, Cathy Garavan Brendan McGee, Laurina Brennan, Rhona McGrath, Mardette Lynch, and Valerie Casey. Making their stage debut with the Society this year are Alison Carter, Aodhbha Wynne, Aoife Moloney, Bláithin Dodd, Devin Cleary, Ellie Carter, Gordon Ryan, Jennifer Murtagh, John King, Michael Lohan, Michela Beirne and Ruth Kielty. Taking on the parts of Munchkins, Flying monkeys and other little people are over seventy children from the local primary schools.
The Wizard of Oz will open on this Wednesday Nov. 18th and continue until Sunday Nov. 22nd in St. Joseph's Hall, Boyle. All tickets for the Wednesday and Thursday performances are €12. Tickets for all other performances are €15, with children's tickets for the 3pm Sunday Matinee priced at €10.
Tickets will be available at the door on all nights but booking is strongly recommended. The BMS booking office is located next door to Marian's on Bridge Street and it will be open every day this week until Saturday, from 12:30pm to 2:30pm. Tickets can also be reserved on the BMS Ticketline 087 4342011 during booking office hours only and there is no booking fee. Please note that there is no booking available for the Wed. and Thurs. performances.
Please note that all evening performances are at 8pm and the Sunday matinee is at 3pm.
For further information and a detailed view of the seating plan please go to www.boylemusicalsociety.com .
By Brendan McGee
Click on the link below to view Benny Morgan's rehearsal photos:
https://www.flickr.com/photos/boylemusical/sets/72157659866782740