News
N61 road improvements 'on schedule'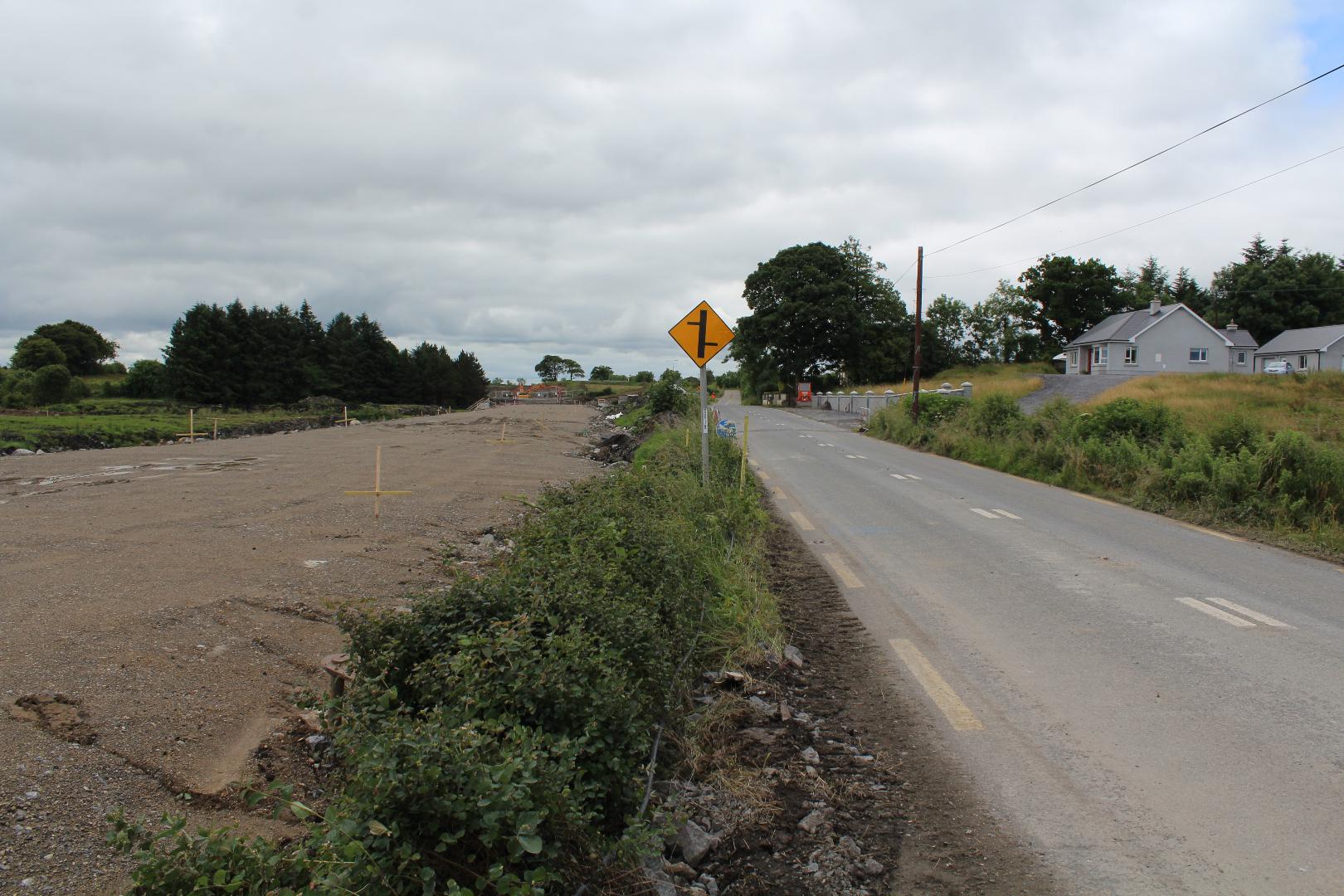 For many, the inconvenience of the N61 diversion on the Roscommon road has now become part of every day life.
Locals travelling to the county town have become accustomed to diverting via Croghan to Elphin or through Ballinameen to reach their destination.
But behind the scenes, work continues apace on this major project as our photographs that were taken at Treanagry on Tuesday show.
While the existing N61 road is still in place, the new road can be seen skirting to the left of the first of the "bad bends" just past Cartys house in the main photograph.
According to a spokesman for Roscommon Co Co , work is "on schedule" with the contract due for completion in November at which time the road should re open.
Apart from the wet weather of the last two weeks, the spokesman said there have been "no hold ups so far".
Two sections of the N61 are being worked on "in tandem" with boulder clay being extracted from one site and utilised on the other.
Between both sections, there are approximately 40 machine men, general operativers and others employed on the Clare Construction led project which continues daily for the next four months.