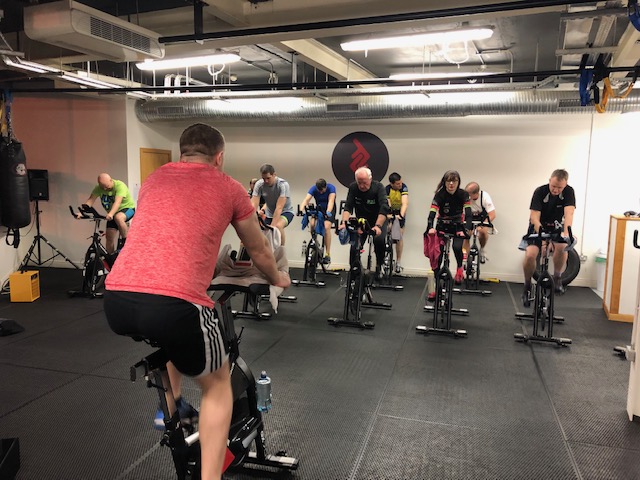 A number of new classes have been announced at the Fitt Factory Fitness Centre in Boyle.
A six week 'Men's Pilates' course will commence in May. Enjoy all the benefits of Pilates wrapped up in a class specifically for men. This class will run for 6 weeks every Wednesday evening at 8pm. To book a place, please message Siobhan on 0860878676.
'Bring your Baby Pilates' also resumes in May. To book a place please message Siobhan on 0860878676.
Due to the huge success of our last 6.45am Early Bird Pedal Power we intend to run another course before the seasons ends (interest dependant). Let us know if you'd like to come for a spin with us? The course will run over 6 weeks starting Wednesday 27th and Friday 28th with packages for a single class per week or both! Once again, please message Siobhan on 0860878676
There are a wide variety of classes to choose from at the Fitt Factory, with something for everyone and classes open to both males and females.
The Fitt Factory is located at the rear of the Spool Factory Co Working Hub and Event Centre on St. Patrick Street with free, secure parking in the building's car park, right outside the door!
Here is this week's schedule:
Tuesday  
9.45pm – Kettle Bells
7pm – Hells Bells Pilates
8pm- Zumba
Wednesday  
1.10pm Hiit Mix
7pm – Step and Tone
Thursday  
9.45am – Pure Pilates
7pm – Pure Pilates
8pm- Zumba
Friday 
9.45am – B.L.T. (Bums, Legs, Tums)
To book any class please message Siobhan on 08660878676 as places are limited.