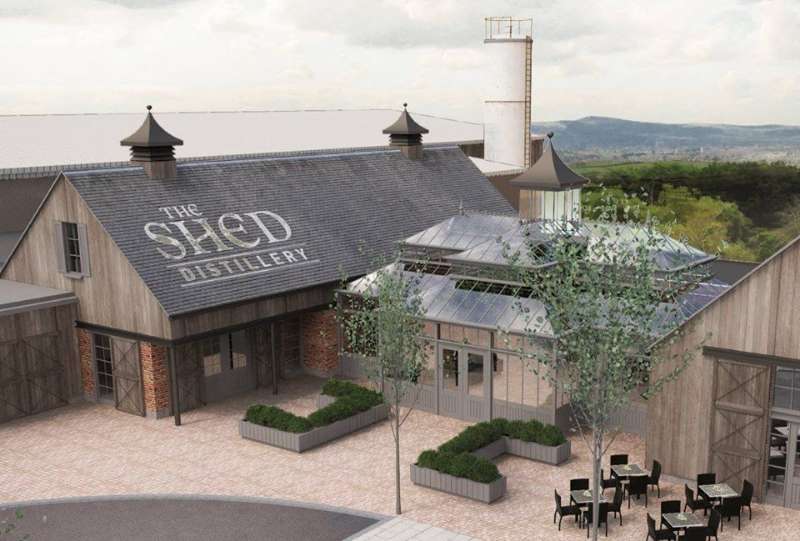 Entrepreneur PJ Rigney of the Shed Distillery in Drumshanbo, Co Leitrim, is to launch a new vodka. Sausage Tree Pure Irish Vodka was introduced to traders at the international ProWein Trade Fair in Düsseldorf on Sunday, but won't be in shops here until May.
Writing on irishtimes.com Colin Glesson reports: Mr Rigney said the initial production forecast for the first 12 months is 250,000 litres, but that will grow.
The vodka, which will be 43 per cent alcohol, will retail at €44-€49 in the Irish market and will be distributed by Dalcassian Wines & Spirits, which is owned by Mr Rigney and managing director John Dillon.
Founded in 2014, the Shed Distillery is the first distillery in Connacht for more than a century.With just two employees at the outset, there are now 18 people employed full-time.
With the launch of the vodka this year, and the opening of a €1.5 million visitor experience in Drumshanbo next year, the firm said it would increase its number of employees to at least 40 in 2019.
The first brand from the company was Drumshanbo Gunpowder Irish Gin which was launched to market in April 2015. It was served to 600 dignitaries and special guests including Taoiseach Leo Varadkar at a St Patrick's Day reception in Washington DC on Friday. Some 500,000 litres of the product is to be produced this year.
You can read the full irishtimes.com article here
Pic courtesy The Shed Distillery