News
New ICU extension at Sligo University Hospital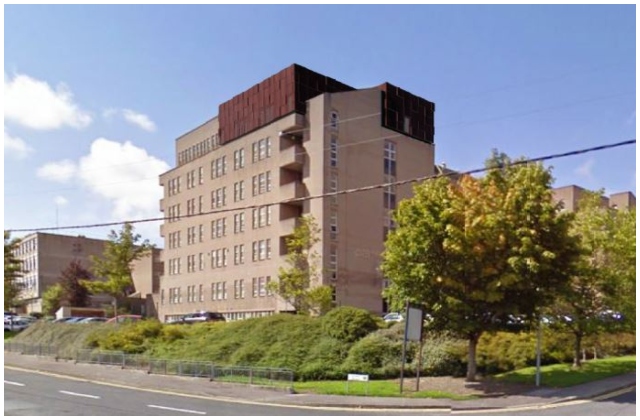 Sligo University Hospital has opened a new 290 square metre extension to the Intensive Care Unit. The extension consists of a single storey building adjacent to the existing Intensive Care Unit (ICU) comprising four ensuite isolation rooms with associated facilities.
In addition, the existing ICU is being renovated as part of the project and works to date have included upgrade works to the existing isolation rooms in line with current regulations and additional ancillary facilities to include a staff base and utility rooms.
The new extension is accessible from the existing ICU on level 8, with its own central nursing station. It will be supported by additional staff comprising nurses, Medical, Health and Social Care Professionals and other staff grades.
A key priority of the National Clinical Programme for Critical Care focuses on capacity building. This development sees the hospital increasing its critical care capacity from 6 to 8 beds, as well as having more single room facilities within the Intensive Care Unit. This will also allow the hospital to provide different levels of critical care such as ICU level 3 care and HDU level 2 care within the setting.
Grainne McCann, Hospital Manager said, "The development of our critical care unit improves our capability to provide timely and safe access to adequate critical care beds in order to achieve good outcomes for patients."
Dr Wouter Jonker, Associate Clinical Director for Perioperative Directorate and Consultant Anaesthesiologist said, "This much needed infrastructural improvements will provide single room isolation capacity for airborne and other infections meeting internationally recognised infection control standards."
Kevin Gunn, Acting Estates Manager noted, "This project was completed at an overall cost of €4.6m. The building is fully compliant with the Nearly Zero Energy Building (NZEB) standard. We would like to thank the design team led by Rhatigan Architects and all the contractors, led by main contractor Kilcawley Construction, for their work in getting the project completed."
You can watch a video of the new extension here