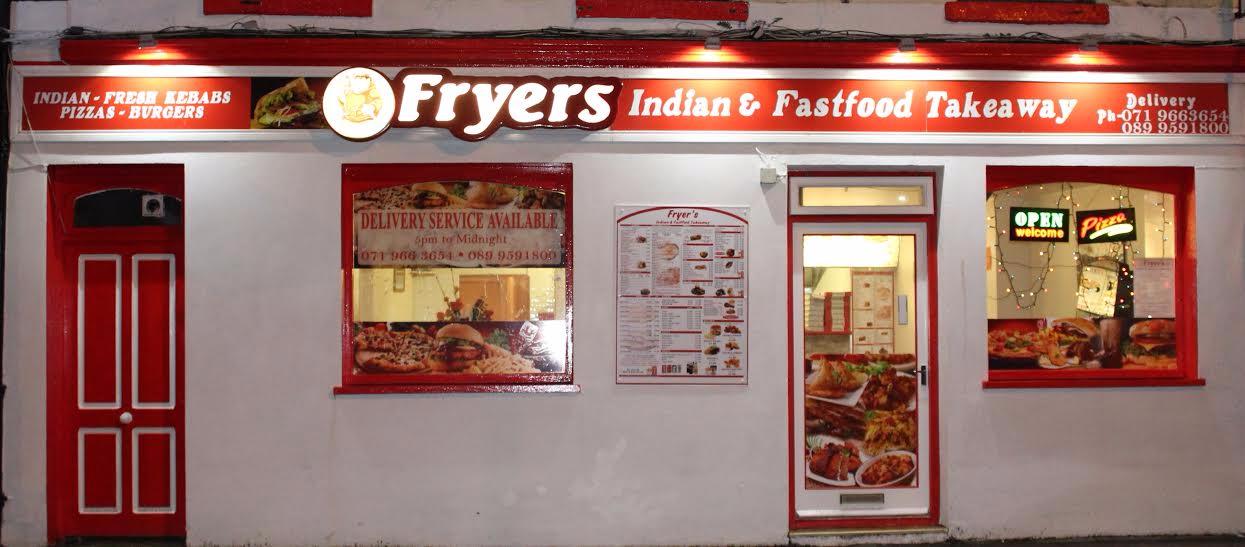 Fryers Indian and Fastfood Takeaway on St. Patrick Street in Boyle are delighted to announce their new season Special Offers which are now available.
The offers are served Monday to Thursday at our takeaway in Boyle.
* Pizza Any 12inch pizza with 4 toppings…..€6.50
* Pizza Any 10 inch pizza…………………………€5.50
* Kebab Doner or Chicken Kebab……………. .€4.50
* All Burgers (excluding 1/4 pounder)……….€2.50
* Any Chicken Curry…………………….…….  …€6.50
* Any Lamb Curry…………………….…………  ..€7.50
(all offers for a limited time)
Open for business Monday to Thursday from 4pm – 12. Friday, Saturday and Sunday 4pm – 2am
Delivery service from 5pm to midnight (Free on orders over €15, €2 on orders under €15)
Telephone 071 9663654 or 089 9591800
Fryers is a fully compliant Food Safety Authority approved Takeaway which has been serving the people of Boyle and surrounding area with tasty food since early 2015.
The manager and staff look forward to your continued custom and assure you of a friendly, professional and top class service seven days per week.
(see Fryers Takeaway advert on Boyletoday.com homepage)