News
New window displays in Boyle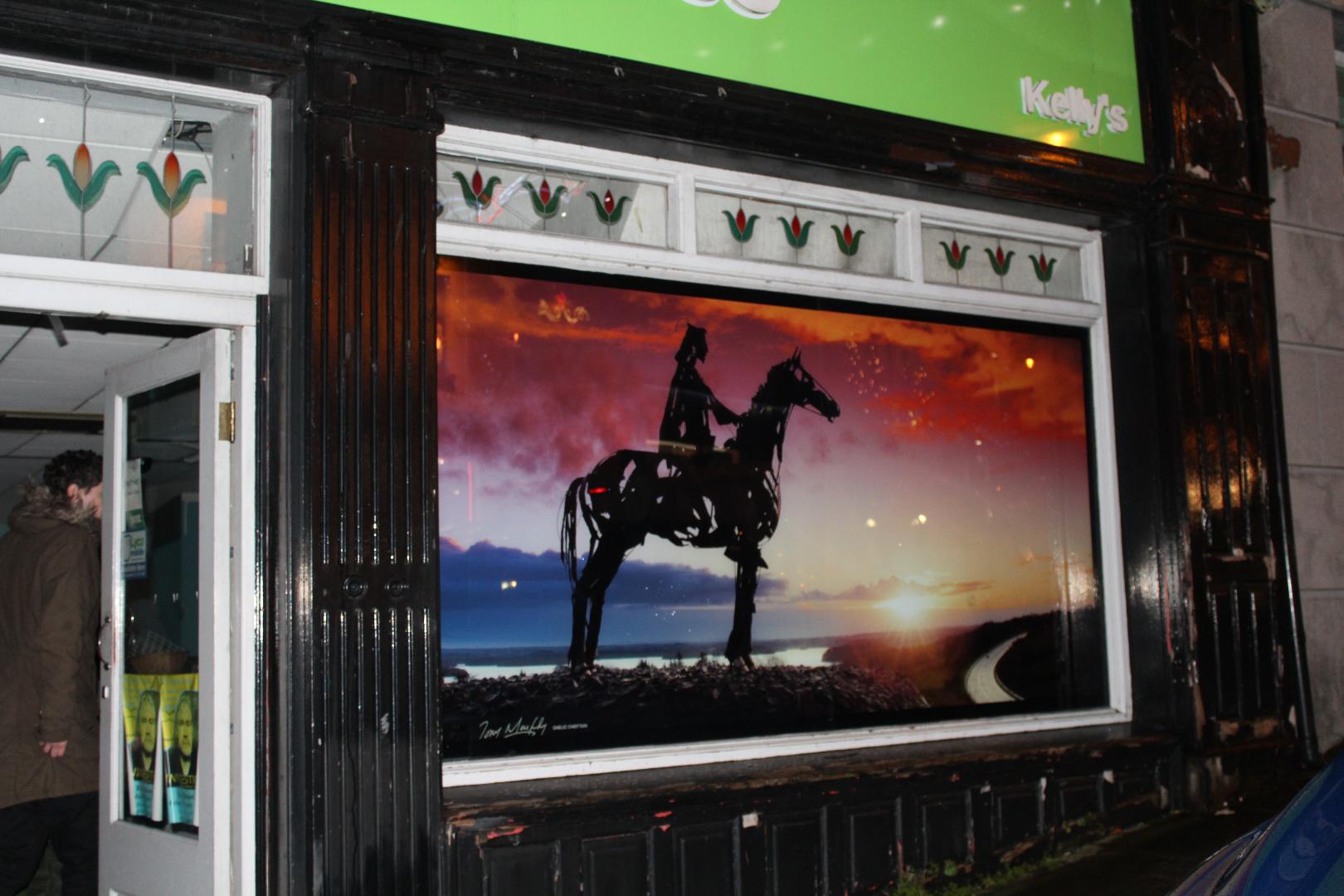 The first of ten new window displays in vacant buildings around town were put in place Tuesday evening.
The idea and funding for the iniative has come from Boyle Town Team.
The photographs are from various locations around Boyle and were taken by a number of local photographers.
Many of the windows will be completed Wednesday with others being finished at the start of  the New Year.
The iniative is aimed at making vacant buildings around town more visually attractive.
The Town Team have also funded the power washing of various monuments, funded the Christmas shopping draw and additional features for the Christmas lights.
The Team have a number of other positive plans in the pipeline for the New Year.
The graphics were put in place by local sign writer Paul Byrne.
Boyle Town Team was set up by Roscommon County Council with the following members:
Chairman Brian Nerney
Secretary Justina Gavin
Treasurer Frank Geelan
Martin Connolly
Alison Clarke
Patricia Golden
Bodo Funke
David Gunning
Siobhan Gallagher
Dara Callaghan
Ceceil Draper
Sinead Devine
John Cummins
Mervyn Boles
Trevor Conroy