News
Night and Day Festival to feature on new TG4 TV series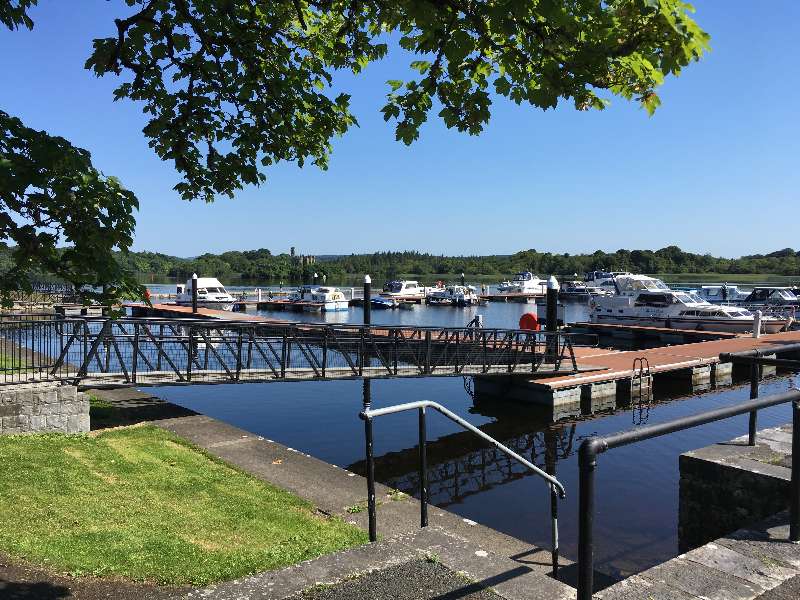 Next months Night and Day Festival in Boyle's Lough Key Forest Park should get a timely marketing boost with the airing of a brand-new Irish language music show, filmed at last year's Festival in Castlerea.
The five-part series will air on TG4 this summer and features performances from Villagers, Mary Wallopers, Moxie, Orla Gartland and a host of other Irish and international acts.
The first episode of the series will air at 10.30pm on Sunday, June 18th  – one week before the Festival – and all episodes will be available worldwide on-demand on the TG4 Player.
Clonalis House in County Roscommon was the venue for the inaugural Night and Day Festival. Founded by Cruachan Productions, Night and Day featured brilliant music, a range of cultural acts as well as a fun, family-friendly itinerary that kept children, parents, and friends entertained across the Autumn Equinox weekend. The two-day camping festival drew crowds from all over the country for the final hurrah of festival season.
Hosted by Kayte O'Malley and Cian Ó Maonlaí, the series features headline performances from the Queen Medb stage and backstage interviews with artists, as well as all the craic and colour of the festival. True to form, TG4 commissioned this programme with the aim of breaking new talent, both on and off screen. Kayte O'Malley and Cian Ó Maonlaí made their presenting debut on the series. Cian, who is the son of renowned musician Liam Ó Maonlaí, is a talented musician in his own right and lead singer with the band Big Love while Kayte O'Malley is a multi-award-winning radio broadcaster. Hailing from Kerry, Kayte currently presents the drivetime show on Galway Bay FM, having recently moved from a specialist Irish music show on iRadio. The series was edited by Waterford IT graduate Cian Cusack, who also enjoyed a stint behind the camera at the festival.
The first episode of the series features vibrant trad-fusion band Moxie for their final live performance until 2024. No strangers to the festival circuit, Soda Blonde give the audience a masterclass with the stunning vocals of lead singer Faye O'Rourke. Festival headliners Conor O'Brien and Villagers close the show in emphatic style.
Episode 2 sees Daithí and Paul Noonan of Bell X1 reunite for an electric Houseplants performance. Dublin-born, London-based punk powerhouse Orla Gartland has the crowd screaming her lyrics while renowned songwriter John Grant, sitting at his piano, manages to make a huge tent feel intimate with his searingly honest lyrics.
Episode 3 features emerging singer/songwriter Aoife McCann, better known by her stage name AE Mak. Her genre-defying music blends elements of pop, R&B, and electronic music for a funky new sound. Another band keen to experiment with sound are Columbia Mills who feature in the episode, along with the Dundalk balladeers Mary Wallopers. Having recently expanded from the three founding members (brothers Charles and Andrew Hendy and Seán McKenna) to a seven-piece folk band, the Wallopers are ready to get rowdy on the Queen Medb stage.
Episode 4 sees us welcome back crowd-favourites Villagers for another shimmering performance, while festival stalwart Cathy Davy rocks her trademark red lipstick as she guides the crowd through her biggest hits.
The final episode brings together the big hitters from the festival – Amy Montgomery, Orla Gartland, Houseplants, Mary Wallopers and Villagers – as they bring the series to a welly-stamping crescendo.
'Night and Day Festival: Ó Dhubh go Dubh' captures the musical magic of the inaugural Night and Day Festival
Night and Day is entering its second year and will take place in Lough Key Forest Park on 24 and 25 June this summer with a heavy focus on showcasing Irish talent while also providing lots of family friendly fun.
Night and Day brings together the best in Irish talent with a sprinkling of international acts. Our song contest continues to platform emerging artists who will continue to be a focal point of the festival.
Cruachan Productions (the festival organisers) is a family-run company, comprised of brothers Brendan and Dermot Hurley and their nephew Craig Hughes.
Commenting ahead of the programme being broadcast Head of Communications Mr Hughes said: "Last year was a really special event for us, seeing something that we dreamed about for so long coming together. We are so happy that Red Shoe Productions and TG4 were there to capture it all and to share the experience with the nation. We're excited to showcase our festival on TG4, which has been a consistent supporter of the arts, and look forward to welcoming some of the audience to the second part of the adventure in our new location at the end of June."
For tickets and line-up for this year's festival, check out www.nightandday.ie