News
'Not too serious' Johnny reaches 100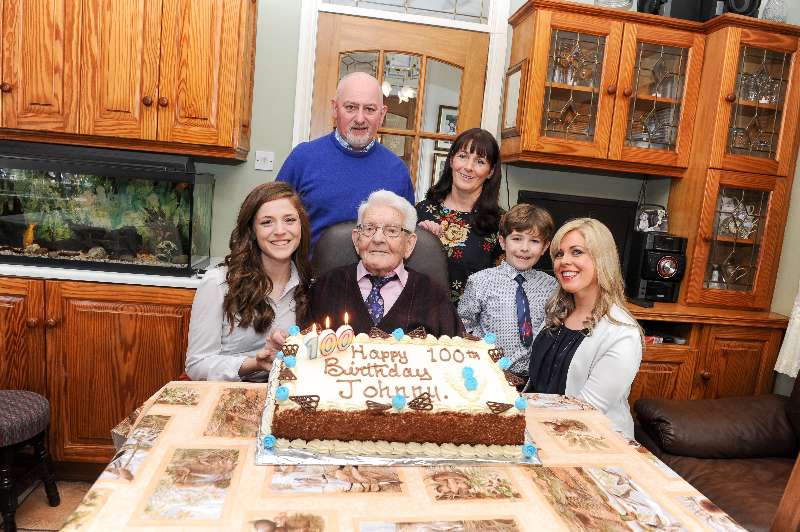 Congratulations to Knockarush's Johnny O'Beirne who celebrated his 100th birthday recently with family and friends.
Johnny is well known in the Boyle area where his quick wit and sense of fun endears him to all.
Predeceased by his wife Nora in 2008, Johnny enjoys spending time with his grown up children Larry, Breege and Noreen and his grandchildren and great grandchild and relations.
Asked what he puts his longevity down to Johnny says "Hard work and not taking things too seriously."
Johnny lives in Knockarush with his daughter Breege Queenan and her husband Raymond.
He would like to thank everyone for their good wishes and kind words on his milestone celebration.
(pics submitted)