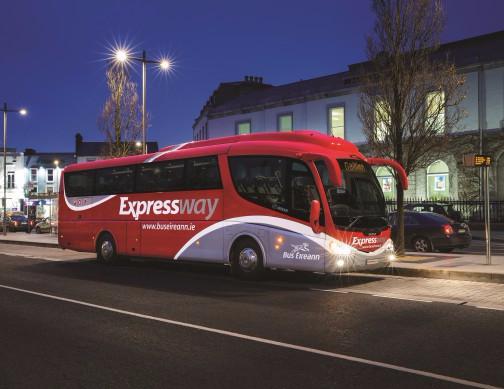 The National Transport Authority has said it is planning to provide four services per day in each direction between Athlone and Westport following news that Bus Eireann may close the route as part of it's cost cutting measure on April 16th.
The Athlone to Westport bus route serves a large part of County Roscommon and the news of the closure had caused shock and concern in the county.
Below is the full statement issued by the NTA:
NTA has today announced its response to the decision by Bus Éireann to withdraw from or reduce service on a small number of Expressway routes.
National Transport Authority Chief Executive Anne Graham said:
"When the prospect of reductions to Expressway services was raised recently, NTA said that we would step in, establish the extent to which these changes gave rise to gaps in public service coverage, and bring forward proposals to fill those gaps.
"Today, we are doing precisely that, and we believe that what we are putting forward will retain connectivity and retain services along the effected corridors.
"Should it be the case that the solutions we are bringing forward require some amendment or adjustment, we will of course respond positively to any feedback that we receive.
"The Authority has assessed Bus Éireann's proposed changes and has determined that overall, there are enough existing services to meet demand. The exception is the withdrawal of Route 21 from Westport to Athlone where we have determined that there is a public service obligation and where we are considering amending an existing PSO service to meet that obligation.
"There remains some time and space over the coming days, for the parties to resolve this dispute. I would urge them, for the sake of the travelling public to use this opportunity to get around the negotiating table and engage with each other, so that passengers are not unnecessarily inconvenienced."