News
Numerous events planned to mark 'Culture Night'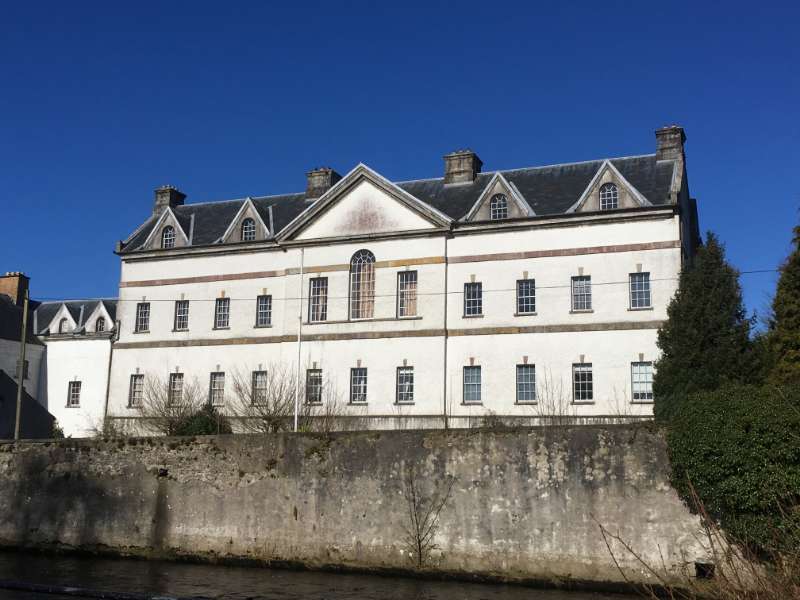 Culture Night will take place on Friday September 18th and below are some of the events which also include a film projection on King House on Friday evening:
Boyle based artist Mark Garry's film An Lucht Siuil (The Walking People) explores the relationship between Irish travellers and settled communities in the middle part of the last century. It will be shown at Roscommon Arts Centre between 4-8pm. Read more here
Boyle Songwriters Collective will be presenting a new music documentary created by the members. Head to the collective's Facebook page on the day to check it out. More here
King House: Take the opportunity to explore this magnificently restored Georgian mansion dating back to 1730, a house of architectural and historical significance. More here
Boyle native Maria Tivnan and the Fregoli Theatre will perform 'I Want You to Know Me' and 'Inside You Stay' . Read more here
The Culture Night Roscommon 2020 highlight event will be an outdoor film projection of the Douglas Hyde poem 'A Poem to be Said On Hearing the Birds Sing', by Roscommon based artist Peter Kilmartin, of Spicy Dog Media. This 3-minute film centres around the struggle for independence in County Roscommon in 1920, with 2020 vision. The film is a commission by Culture Night Roscommon together with the Community Strand of the 2020 Decade of Centenaries Programme.
The film will be projected onto the rear of King House Boyle, to be viewed from Shop Street Car Park between 7-9pm on Culture Night Friday 18th September and at the same time on Saturday and Sunday nights. The film will also be shown at Roscommon Arts Centre, the Douglas Hyde Centre in Portahard, Frenchpark and on the building of Connellan Solicitors, beside the entrance to Strokestown Park House.
Rhona McGrath, Arts Officer explains "This main event was commissioned by Roscommon County Council with Covid restrictions in mind. Viewers can park, stand or walk and watch. And they can do so time and time again over the weekend. The film is an emotive and reflective piece based on events around 1920 by film artist Peter Kilmartin. We must also reflect that 100 years later, the current pandemic is a struggle of another kind, on a global scale. We hope the film and our other events will enable people to experience the arts and culture in Roscommon, at a time when access has been curtailed." The film, 3 minutes in length, will be looped every five minutes so there will be no need for people to congregate for any length of time or in numbers above 15.
Culture Night is an annual event that celebrates culture, creativity and the arts throughout Ireland.