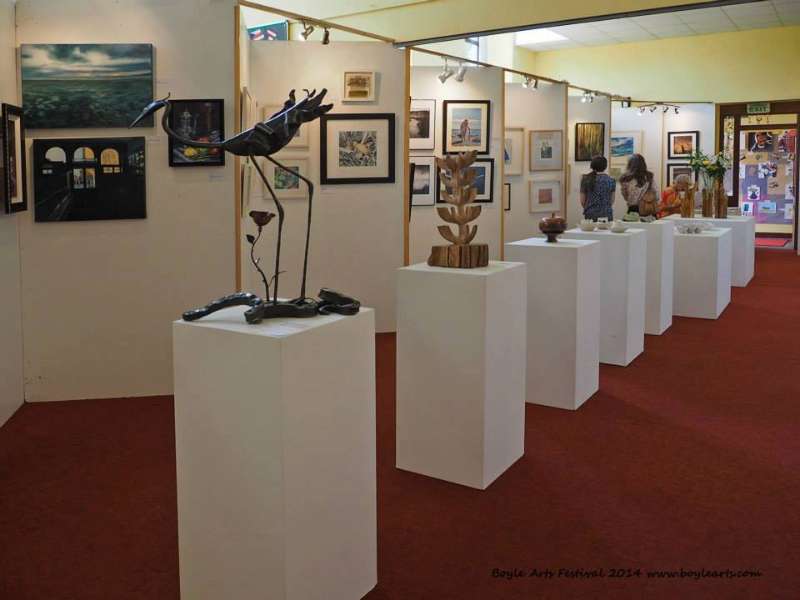 Boyle Arts Festival remind artists that the handing in of art for Boyle Arts Festival Open Art Exhibition takes place this weekend.
You can hand in your art in Parochial School on Friday 6th and Saturday 7th July between 4pm to 6pm.
Boyle Open Art Exhibition will run from 20th to 27th July 10am to 6pm daily in the Parochial School showcasing the diverse and exciting styles and mediums of art, sculpture and photography.
Boyle Arts Festival Open Submission Exhibition standard continually grows to attract entries from all over Ireland.
The extremely popular and well attended Art Exhibition aims to provide a forum for artists to display their talent.
The work is selected on merit and entries selected from part-time, full-time and occasional artists, giving a unique blend and standard of excellence.
(pic courtesy Boyle Arts Festival)