News
Planned ticketing arrangement to benefit Boyle passengers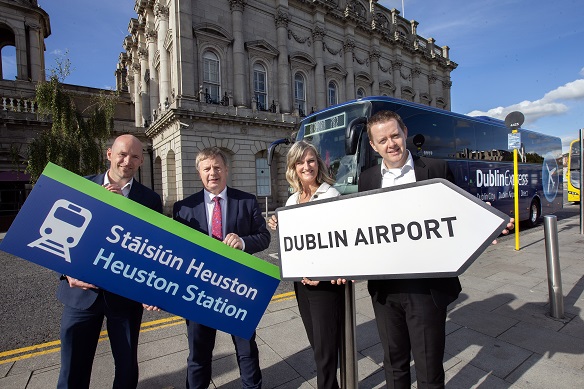 A new ticketing and travel initiative between National Express-owned Dublin Express and Iarnród Éireann Irish Rail has been launched and will soon be available to passengers travelling from Boyle train station.
For the first time, passengers travelling to Hesuton Station from other parts of Roscommon can travel to Dublin Airport by rail or coach across Ireland by booking a single seamless ticket.
The new ticketing agreement allows people travelling from all rail destinations to Heuston to buy their tickets online with Irish Rail and have the option of adding an onward connecting bus journey from Heuston Station to Dublin Airport with Dublin Express.
Following a successful trial, sales of joint rail and bus tickets between Heuston Station and Dublin Airport have increased almost four-fold in just three months.
Dublin Express will shortly be extending this offering to all services to Connolly Station, taking in services from stations like Sligo, Boyle, Belfast, Rosslare Europort, Northern, Maynooth Commuter services and those on the DART line.
John Boughton, Managing Director of National Express Ireland, said: "There's clearly a demand for high quality, sustainable and stress-free travel from Irish consumers. More and more people are opting for quality public transport services and this service delivers just that".
"Our partnership with Iarnród Éireann Irish Rail is just one of the ways we can help people travel conveniently and affordably. We estimate 33% of airport travellers will use public transport this year and this will only increase in the years to come. Not only will it help cut thousands of car journeys from Irish roads, towns and cities, it will also help to cut carbon emissions and help us fulfil our climate action targets as a nation."
Further information will be available here on Boyletoday.com when the Boyle to Dublin Airport ticketing service becomes available.