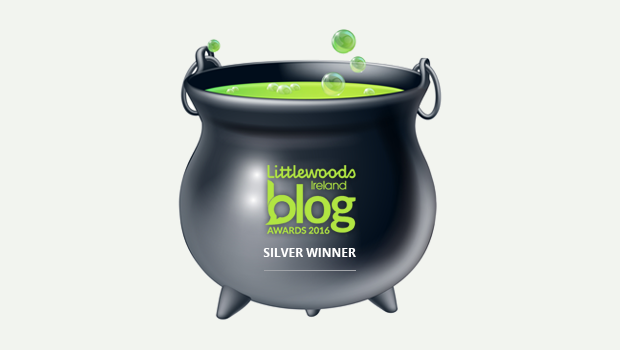 Commission calls for faster and more frequent trains 
Last week the Western Development Commission suggested that due to population growth in the Western region, investment in transport infrastructure needs to be improved. Among the suggestions made by the Commission is that priority is given to increasing the frequency of the rail service on the Dublin Sligo line that serves Boyle to one train every two hours and that line speed is increase to 120km/h so as to more effectively compete with car journey times. They are also suggesting that priority is given to a number of road projects including the N4 Carrick to Dromod upgrade which is currently scheduled for a construction timeline of post 2026. (Maybe they should also have called for extra carriages on the busy 7.14am service from Boyle each morning instead of having the extra carriages on the quieter 9.38am service)
The call for priority for the infrastructural developments comes as the cabinet approved the recommencement of the Ballaghaderreen to Scramogue N5 at a whopping cost of €450m – way above the original cost. From a local perspective, this new road will bypass Frenchpark and will mean that Ireland West Airport Knock will be less than 30 minutes from Boyle which is something the town should now plan on marketing when construction is complete.
Who is responsible for fixing our street lights?
The number of street lights now out of action around the town is gone beyond a joke. A number of lights have been logged as out of order since 2021 on the Electric Skyline website – like the lights outside the Pleasure Ground – and as of this morning Friday 29th these two lights are still not working! Electric Skyline website says this fault was escalated on 29/11/2022 meaning that it is already flagged in the system with an urgent priority!!
Whither the decision to replace broken lights is down to Electric Skyline or Roscommon Co Co, someone needs to do something, as having lights like this out of action for over 2 years, at such an important junction is not acceptable.
Vandalism is increasing in Boyle
For many years, this town had little if any vandalism. This type of petty crime that has blighted other towns did not happen in Boyle, but that has all changed in recent times. Over the summer months the planters on the bridge in Boyle were ripped from their positions and dumped in the river and on the ground. This took some force. The Pleasure Grounds also got attention with graffiti being plastered on some of the public realm enhancements and the beautiful art work that was recently installed, with more graffiti being added over last weekend. Who are behind these acts of vandalism and why are they happening now? Surely someone has seen something or knows who is responsible. If you have any information on these acts of vandalism, please inform a member of Boyle Tidy Town committee or the local Gardai.
Boyle is name checked on Newstalk Breakfast
Boyle town was name checked on Monday morning last on Newstalk Breakfast. A segment on the 12,000 properties that are lying idle in Dublin heard from Tom Phillips, Adjunct Associate Professor in the School of Architecture, Planning and Environmental Policy in UCD. Tom spoke about dereliction in Dublin and across Ireland and added "Boyle in County Roscommon, is a town I love and it too could do with some regeneration".
Tom is indeed correct but perhaps he is not aware of the €15m in funding that the town has received in recent years that has gone towards regeneration projects like An Rioga, The Shambles, Main Street, the Pleasure Grounds, cycleway and the soon to commence regeneration of the streetscape of Bridge Street, Shop Street and the former Royal car park to include the rear of Main Street along with the work on the regeneration of a number of derelict properties on the Crescent and Main Street.
Planned new Maintenance Teams will be most welcome
Well done to local Councillor John Cummins who raised the issue of the need for maintenance of the many public developments that have taken place in the towns around the county. Here in Boyle we have a beautiful cycleway from Lough Key to Boyle that will soon be covered in leaves and is now becoming overgrown in places with no maintenance plan in place. We also have a beautiful walk way at the rear of An Rioga and no maintenance plan in place there either. Councillor Cummins put down a motion at Monday's meeting of Roscommon Co Co for funding for mechanical footpath sweepers that would assist in the maintenance of these developments which would be of great help to local authority outdoor staff and community volunteers. In reply, representatives from the Council said a specialised team would be introduced to keep clean the new public spaces around the county.
This is good news, as in Boyle, like many other towns, the public areas are currently being mainly kept clean by the local Tidy Towns committee who have done trojan work this year.
News snippets from around Boyle
Something needs to be done with the parking around St. Joseph's Hall when Bingo is underway. A bottleneck opposite Gothic Lodge has developed due to cars being abandoned which will lead to a problem if Boyle Fire Brigade get a call some Tuesday night and cannot pass through…………..New class alert at the Fitt Factory. 'Latin Vibes' a new dance Fitness class kicks off on Thursday 5th at 8pm. Great fun and great music. To book or for more info call or message 0860878676…………What is the point in having the road sweeper in town on a Friday morning at 9.30am when most car parking spaces are occupied?………….There was unfounded concern recently at what some people assumed was the new paint scheme for the bridge linking An Rioga car park with the rear of Main Street. From a distance it looked as if the colour scheme was red and green giving rise to the question "what will happen when the football championship commenced and Roscommon play Mayo", but on closer inspection 'the red' is only the temporary plastic bollards left on the bridge – panic over!……..Eagle eared viewers around Boyle, certainly those who live to the east and north of the town, will be familiar with the 6.50am roar from the Ethiopian Airlines flight from Dublin to Washington. The 787-8 Dreamliner passes over the town daily at around 28,000 feet on its climb out of Dublin and can be heard quite clearly in the still of the morning air. But from this October,  the roar will be no more as the Dublin fuel stop will be replaced with a Rome stop off………..It was brilliant to see all the so called analysts proven incorrect when Boyle beat Clann na nGael in last Sunday's Roscommon Senior Football Championship Quarter Final. All eyes now turn to the semi final against Pearses on October 8th, so lets get the maroon and white bunting in place for this and for the Ladies team who will also contest a County Senior Championship semi final……..Next Wednesday October 4th is the last day for the receipt of feedback forms on the proposed Lough Key to Carrick Greenway. Read more here……….A number of trains on the Dublin Sligo line were delayed approximately 1.5 hours yesterday (Thursday) evening due to 'a passenger issue' on the 16.00 ex Connolly. The delay was caused by an alleged 75 minute wait at Enfield for Gardai to attend. The incident had a knock on affect for other services on the line.
And finally….!
A man, his wife, and his mother-in-law went on vacation to the Holy Land. While they were there the mother-in-law passed away.
The undertaker said to them:
"You can have her shipped home for five thousand dollars or you can bury her here in the Holy Land for one hundred and fifty dollars".
The man thought about it and told him to just have her shipped home.
The undertaker asks:
"Why would you spend 5000 dollars to ship your mother-in-law home when it would be wonderful to have her buried here with only 150 dollars".
The man replied:
"A man died here two thousand years ago, he was buried here, and three days later he rose from the dead. I just can't take that chance".