News
Plans progress for Boyle Eco Village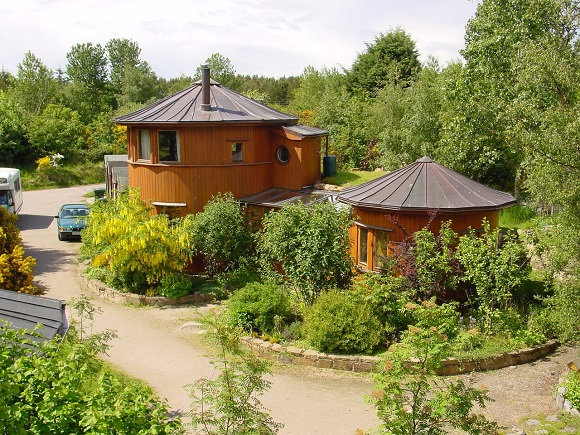 Boyle could soon have it's own Eco Village.
Plans are progressing by 'Enriched Earth' to locate the village, called Dún Dúlra (Nature Fortress) at Doon on the shores of Lough Key with the proposed site gone 'sale agreed' in recent weeks.
The village will be modelled along the lines of the successful Cloughjordan Ecovillage (see here) where a diverse group of people have created an innovative new community in Tipperary.
Enriched Earth plan to develop the Boyle village while minimising ecological impacts, and grow their own food plants and trees to promote biodiversity. They also hope to provide a small educational hub and a biomass community energy scheme for the town and area.
The site where the village is proposed includes 65 acres of indigenous woodland and shrub, directly on the shore of Lough Key. On the site there are currently 8 cottages and a larger farm-house (to serve as a community hub). There are also three other old cottages and a barn on the site whose footprint should enable further low-impact development (subject to planning).
Speaking to Boyletoday.com, Enriched Earth Founder and Director and An Taisce Climate Ambassador John Paul Patton said "We are now pleased to say we are sale agreed on the Doon Cottages site. We have a number of financial bakers and at this stage are 100% funded. We are anxious to involve the people of Boyle into this project which we believe will be a great addition to the town as it regenerates. My view would be that by working with the Boyle Town Team and other organisations, we can pitch Boyle as the centre of the Ireland's Hidden Heartlands".
Boyle Town Team has welcomed the news and confirmed they have meet with Enriched Earth on a number of occasions in the past year or so. A spokesperson for the Team said that among other items discussed were plans to extend the cycle path currently under construction from the Marina to the proposed village.
Enriched Earth are holding an 'Open Day' for prospective new investors in Boyle on Saturday 28th September (as part of the European Week for Sustainable Communities). "Already we have potential new ethical investors coming over for this day from Italy and Germany to view the site and meet with our core team, as well as investment interest more locally".
You can find out more hereand here
(Image of Findhorn Ecovillage)