News
Policing concerns aired at meeting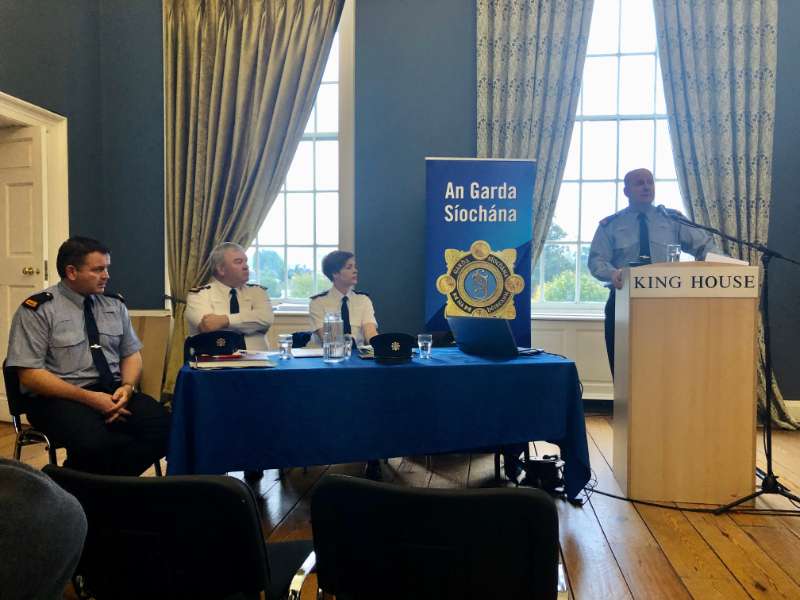 "If additional resources become available, the extension of the opening hours at Boyle Garda Station will be revisited"
This was the commitment given to one of a number of issues raised at Monday afternoon's productive Garda public meeting in Boyle to get the views of the community in advance of the drafting of the District Policing Plan 2020.
Among those in attendance were Superintendent Goretti Sheridan, Castlerea Garda Station (who has responsibility for the Boyle area), Inspector Tom Colsh (Boyle Garda Station) and Chief Superintendent Tony Healy along with a number of Gardai from Boyle and members of the community from Boyle, Ballaghaderrren and Castlerea.
The current opening hours at Boyle station were raised and a 9-9 opening suggested by the floor.
The geographical area that Boyle Gardai had to cover was also highlighted with fears this would increase under the new Garda Operating Model.
Also raised was the manpower presently in Boyle station with a commitment requested that numbers would not or have not been reduced.
Other items raised during the 2.5 hour meeting included:
The need for CCTV in Boyle
More Gardai on the beat
Speeding in housing estates
Replacing Garda desk duties with civilians operatives
Establishing a local Garda Facebook page
Reducing the size of the Castlerea Garda District
Targeting those with no obvious source of income who flaunt wealth
Use of property marking machines
Over reliance on community Gardai to liaise with the public
Superintendent Sheridan thanked all present and said she and her colleagues would collate all the information gathered from the meeting and included it in their draft District Policing Plan.