News
Preliminary work to start on Royal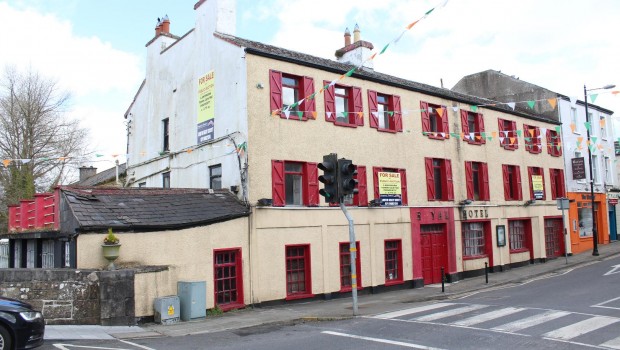 The company appointed to remove asbestos from the former Royal Hotel building in Boyle has been appointed and work will commence "next week".
Boyle Municipal District members were informed of this news at their meeting in the town on Friday afternoon.
In response to a query from Councillor John Cummins, Director of Services Shane Tiernan also said that demolition contractors will be appointed next week by 'best tender' with the appointment of consultants 'on track'.
Councillor Cummins had initially asked what was the current position in relation to the Royal development following the granting of the Part 8 procedure.
Mr Tiernan said that 'normal procurement' had to be followed but that as soon as consultants are appointed 'we will hit the ground running'.
It is understood funding has been provided to Boyle Town Team and Roscommon Co Co for preliminary work on the project while an announcement is awaited on the €2.9m aid sought to undertake the building restoration and associated work.