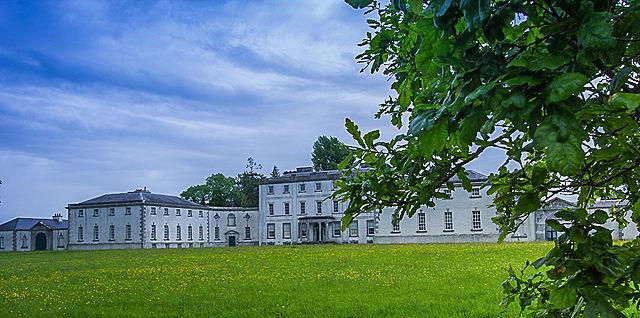 Strokestown man Jim Callery of the Irish National Famine Museum & Archive and owner of Strokestown Park has won a prestigious EU prize for cultural heritage.
Mr Callery is among this year's winners in the Europa Nostra Award in the category dedicated service to heritage and the only winner from Ireland.
Independent expert juries examined a total of 202 applications, submitted by organisations and individuals from 39 countries across Europe, and chose the winners. 
Fianna Fail TD Eugene Murphy extended congratulations to Mr Callery:
"I warmly congratulate Jim Callery and pay tribute to him for his exceptional achievement.
For the past forty odd years Jim has Callery has spent millions of his own money, along with help from European Union funds, to restore the house, the gardens, to create a museum to the Irish Famine and an archive of the estate documents which number over 55,000 items.
"It truly is a remarkable achievement as the restoration and establishment of the world renowned Irish National Famine Museum & Archive has been the largest act of private philanthropy for cultural heritage in the history of modern Ireland. The Strokestown estate is now a flourishing hive of activity which provides education, employment and enjoyment for the surrounding region. Jim has created a very important museum and has helped to preserve significant archives from the Irish Famine.
Jim Callery is now among a select group of some 450 remarkable accomplishments awarded by Europa Nostra and the European Commission in the past 15 years. All winners demonstrate that heritage is a key tool for sustainable economic development, social cohesion and a more inclusive Europe," concluded Deputy Murphy.