Events
Boyle consultation on new County Development Plan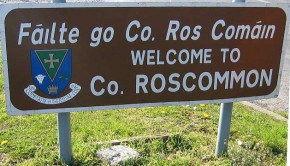 Roscommon County Council will be holding the following public consultation events as part of the Pre-Draft Public Consultation Phase for the preparation of a new County Development Plan for the period of 2021-2027. The events will operate as a "drop in" event whereby members of the public will have an opportunity to engage with staff members from the Planning Department and discuss strategic issues relevant to the Development Plan preparation process.
The Boyle event will take place in the Spool Factory on Thursday July 23rd from 4pm-7pm.
Due to COVID-19 restrictions which continue to apply, a queuing system will be in place and attendees will be require to use hand sanitising facilities which will be available at entrance/exit points to each of the venues. Social distancing is to be practised at all times and attendees are encouraged to download the COVID 19 Tracker app before attending. Attendees will be required to provide contact details for the purpose of contact tracing.
If you consider that you have a disability which may affect your attendance and participation, please contact us at 090-6637175 or email us at [email protected] to discuss any special requirements, in order that appropriate arrangements can be put in place.
Schedule of Public Consultation Events:
The schedule for the events are as follows:
Thurs 23rd July 11am – 2pm Strokestown: Percy French Hotel, Ballroom
Thurs 23rd July 4-7pm Boyle: The Spool Factory Event Centre, Second Floor
Fri 24th July 11am – 2pm Castlerea: The Hub, Ground floor hall
Fri 24th July 4-7pm Ballaghadereen: NWRA Offices, Assembly Chamber
Mon 27th July 4-7pm Roscommon: Abbey Hotel, Ballroom
Tues 28th July 4-7pm Monksland: Athlone Springs Hotel, Ground floor function room