News
Public urged to 'wear purple' this Friday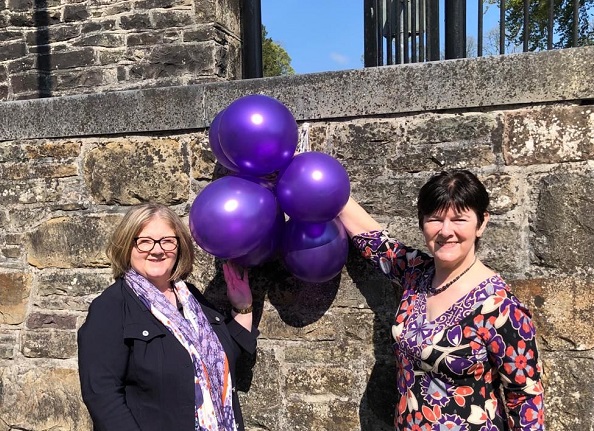 An Garda Síochána, continue to treat all instances of Domestic Abuse as a priority and wish to take this opportunity to once again reassure victims of domestic abuse and coercive control that you will continue to receive the highest priority response from An Garda Síochána.
According to Superintendent Tom Colsh from the Castlerea Garda District, which incudes Boyle, "We will continue to allocate resources in this area and ensure that victims will receive full support from our dedicated and committed officers, including frontline Gardaí, the Garda National Protective Services Bureau (GNPSB) and Divisional Protective Service Units (DPSU)".
"An Garda Síochána work closely with our partners in State and non-Government Agencies to ensure access to support services and courts services. An Garda Síochána in the Castlerea & Roscommon Districts are pleased to be associated with this initiative supporting a safer Ireland for all".
"This Friday, 29th of April 2022, in conjunction with Roscommon Safelink and other associated organisations, we are encouraging everyone to wear the colour purple in an effort to promote awareness and 'start the conversation' on domestic violence and to make people aware of the supports available. Gardai in Castlerea & Roscommon fully support this initiative to create awareness and, in association with An Garda Síochána's ongoing efforts against domestic violence/abuse, we want to encourage the reporting of all cases of Domestic Violence & Abuse. So please wear purple this Friday the 29th April 2022 and 'START THAT CONVERSATION' concluded Superintendent Colsh.

(Pic shows Monica and Anne from Roscommon SafeLink promoting wear purple day)