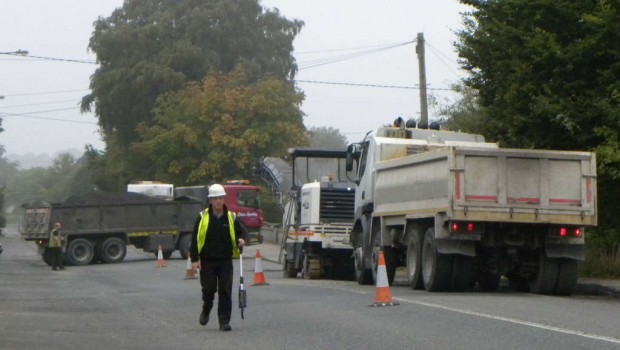 Resurfacing works are due to commence on a dangerous stretch of the N5 at the old GAA pitch in Strokestown in the coming weeks.
Fianna Fail TD Eugene Murphy has welcomed the news saying "There have been ongoing problems in Strokestown at a major bend in the road at the old GAA pitch and while a number of improvements which I initiated have been carried out, the area continued to be dangerous for motorists so I welcome the fact that a new surface will be laid on this stretch of road in the coming weeks. This is most welcome but I would still urge motorists to be cautious as the area is still very prone to accidents but I hope that these new resurfacing works will help to alleviate the ongoing problems at this location which have been of grave concern to many members of the public," said Deputy Murphy.
Deputy Murphy had continually highlighted the lack of health and safety plans at various junctions on the main N5 at Tarmonbarry, Scramogue, Simpson's Cross, Tulsk and Frenchpark. The Fianna Fáil TD has called for traffic calming barriers to be put in place before there are more major accidents at these locations.  Deputy Murphy has continually raised this issue in the Dáil with the Minister for Transport Shane Ross.
"While funding has been allocated by the TII for the N5 and N4, there are still ongoing problems with many junctions which are not well lit and have multiple entrances and exists which motorists and pedestrians have to negotiate and I will continue to highlight the fact that a health and safety review of the N5 is an urgent priority," concluded Deputy Murphy.