News
Roscommon babies could soon be wearing the 'Bit O'Red'!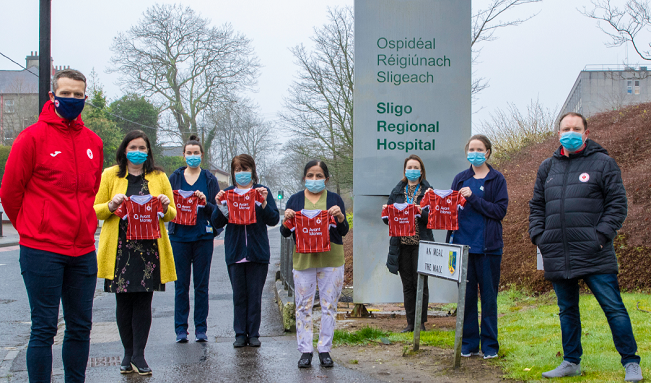 In a novel new idea, every baby born at Sligo University Hospital this year will receive a Sligo Rovers jersey on the day they entered the world!
The project, headed by the club and The Bit O' Red Supporters Trust in conjunction with Sligo University Hospital, will see over 1,000 Rovers jerseys donated to families of newborns in Sligo and parts of Leitrim, Donegal, Roscommon, Cavan and Mayo.
The jersey is a replica of the 2021 home jersey.
Gerard O'Connor of the Bit O' Red Supporters Trust said: "We hope it is something for families not from Sligo and who may be seeking a connection to the area. Now, as they grow their family, they are also Rovers fans as well".
Juliana Henry, Director of Midwifery at Sligo University Hospital said: "This is a very novel idea and will be a lovely memento for the babies born in the hospital this year.
"We are very grateful to Sligo Rovers and the wider community in County Sligo and beyond for their ongoing support of the hospital."
(Pic courtesy Sligo Rovers FC)