Events
Monasteraden Colour Run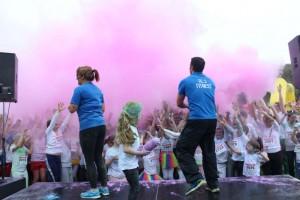 A 5k Colour Run in aid of St. Aiden's National School, Monasteraden will take place on Saturday 24th June at 11 a.m.
Participants can register online ( www.monasteradenns.com) or on the day at the school.
Registration  8.30 a.m. to 10.30 a.m.
Entry Fee €15 per adult and €5 per child, payable on the day at the school.
All children under 12 must be accompanied by an adult.
The colour run is a fun way to start the summer.