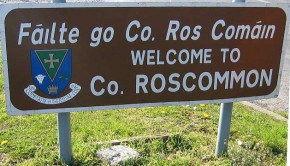 County Roscommon has been selected by University College Dublin for a 2-year study to understand how to make online data more accessible and useful for people living in rural Ireland.
The project is funded by the Irish Research Council (IRC).
Roscommon is the pilot area for this study, and will shape future research on rural Ireland nationally.
The UCD team is working locally with Roscommon LEADER Partnership and Roscommon County Council.
We need your responses to help us with long-term decision making for rural areas.
We would be grateful if you could ask viewers of Boyletoday.com to complete our survey here: https://bit.ly/citizenrural
Please share this with anyone you know living in or from County Roscommon.
You may contact Karen (karen.kea[email protected]) or Adwoa ([email protected]) for further details.