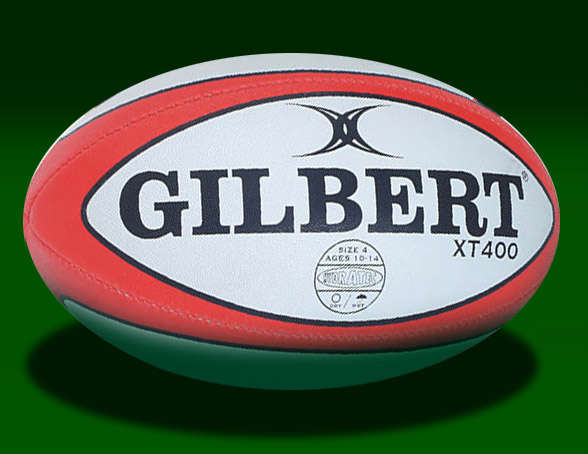 With many from Boyle enjoying rugby in neighbouring Carrick, Rugby News will be a weekly fixture here on Boyletoday.com
Senior Men's team
Carrick's Senior Men's team have their next Connacht League game away to Castlebar RFC in Westport on Saturday 21/12/2014, KO at2:30pm
All new players are welcome and anybody interested in joining Carrick on Shannon Senior Men's Team can contact the Men's Captain; Colm McWeeney on 087 6036566 for further details.
Canterbury Warriors Women's Team
The Canterbury Warriors next Leinster League Div 1 game will be against Edenderry RFC on Saturday 21/12/2014.  KO at 1pm in CPL Park, Longford.
To be part of this winning team, why not train with the girls and see if you like the way they play rugby. For more information, please call Aoife 087 4101155.
CRFC Youths (12yrs to 17yrs)
CRFC Under 16s – Match Report.
In the Under 16 Development League, on Sunday 14/12/2014, Carrick Rugby Club faced stiff opposition from league leaders NUIG. Carrick were once again slow off the starting blocks and quickly found themselves chasing the game. The league leaders continued to excerpt pressure and were ruthless in their finishing,
Despite Carrick holding their own in the scrums and rucks, the visiting team continued to rack up the points and by half time they were well ahead. 
The second half was more encouraging for the home team. By now the score was beyond them, and they were playing more for pride than victory. They dug deep and fought hard, getting within inches of the opposition try line on a number of occasions, only to be denied by the ball being held up, or that final tackle or pass.
NUIG with a comfortable lead and the wind behind them, chose to play a kicking game, forcing Carrick to play from deep in their own half, but at times this tactic revealed chinks in the Students armour. Carrick were well drilled at receiving the high ball and the Full Back did a great job at running the ball back at the visitors and making good ground. Other Carrick players also stood up and were counted, putting bodies on the line and throwing themselves into rucks. Sadly, in the end, despite knowing what needed to be done, they failed to put the theory into practice and were denied again and again.  That said, the Carrick team is still only starting to cut its teeth with many new players, whereas the visitors were a well drilled outfit, and rightly contenders for the cup..
CRFC Under 14s
Carrick Under 14s were due to have a home game against Corrib RFC last Sunday but unfortunately, Corrib had to cancel as they could not field a team.  Never missing an opportunity, the Carrick Under 14 Coaches put in a tough training session for their squad in preparation for their next game in the New Year, away on Sunday 04/01/2015.
CRFC Under 13s
A Game of Two Halves Showed Carrick's True Ability
Carrick U13s hosted Buccaneers on Saturday for a friendly respite from their league campaign.  Despite the icy temperatures, Buccs got off to a strong start and exploited weaknesses in a Carrick team that didn't fire on any cylinders in the first half.  The visitors ran in four soft tries and led 24 – 0 at the break.  In the second half Carrick, for the first time in many weeks, showed the quality of rugby they were always capable of.  Forwards fought hard to win scrums, lineouts, and contests in loose play to provide ball to backs who displayed passing, running, and kicking flair of the highest standard.  Carrick hit the opposition for two excellent tries in a 10 minute spell scored by Killian MacAuley and Adrian Shortt, with Eoghan Matthews converting one.  Despite losing, the excellent 2nd half display from Carrick shows the talent we have as a team and gives us lots to build on as we enter the last three league games in January.  Final under 12s & 13's training for December will be from 10:30 AM to 12:30PM on Sunday 21st & all new players are welcome. 
When Youth League or Challenge games aren't being played, training continues for all CRFC Youths every Sunday at 10:30am at Keenaghan, Castlecarra Road, Carrick on Shannon.  To be part of these winning squads, please contact: call or text, Aidan on 086 3867960 or email; [email protected].
CRFC Minis (6yrs to 11yrs/Boys & Girls)
 Carrick RFC Minis on Tour to Athlone RFC – Blitz Report
Last Saturday, 13/12/2014 Carrick Minis travelled on a frosty icy Saturday morning to Athlone RFC to play Buccaneers and Creggs Minis in a Minis Blitz.  Unfortunately the turnout was low due to the frosty weather but the more seasoned and veteran players (and parents!) were used to the Carrick way of facing any challenge head on! (The only time Carrick Mini players have never played an away Mini Blitz was when the roads were too icy for their parents to drive on!!)  Last Saturday was icy but not too icy and the majority of parents and players made their way to Athlone for a morning of rugby.  With reduced numbers, more so in the lower ages, the Carrick teams were given players from Buccaneers and Creggs to make up the numbers and so the morning of rugby began.
With bitterly cold weather, the players got stuck into their games and the Carrick's players weren't long putting in the big tackles and putting their opposition under pressure.  It was a credit to all the Carrick players and parents who made the effort in getting to Athlone and once there, the players putting in the work for their teams.  If we have said it more than once, we will say it a million times, the players were great and a credit to themselves, the club and their parents.  Well done and a big thank you to all those players and parents who travelled to Athlone.  From all accounts, despite the bitter cold weather everybody, parents and players, seemed to have enjoyed a great morning of rugby.
Training on 21/12/2014
This Saturday 21/12/2014, Carrick Mini players will have a regular training session and also will be measured for their new Canterbury Contact Tops coming in the New Year.  There are just a handful of parents remaining who will be texted during the week to submit subscriptions and or forms or copies of birth certs by this Saturday.  If you receive a text, please bring whatever is requested as it will remain outstanding. 
There will be no Minis training or Blitzes on Saturday the 27/12/2014.  Minis training will resume on 03/01/2015 in preparation for our away Blitz in Cavan on 10/01/2015. 
On behalf of all the Carrick Coaches we wish all our players and their families, a great Christmas and we look forward to loads more rugby in the New Year.
If you would like your child to be part of a great team and a great club.  To be active, become tough and disciplined and hopefully have fun, whilst learning how to play a popular, universal sport, then please call or text Aidan on 086 3867960 or you can email:[email protected].  For loads more info. please check out: www.carrickrugbyclub.ie/1 or follow us on Facebook and/or Twitter.
 CRFC Training Grounds
Training for each section in the club is at our new grounds at Keenaghan, Castlecara Road, Carrick on Shannon.  For directions, please see; http://www.carrickrugbyclub.ie/1/find-us for more info.
CRFC Calendar of Fixtures & Events
For the benefit of all our players, supporters and parents, Carrick on Shannon RFC now has an up-to-date, interactive Calendar for each section/team within the club.  This calendar lists all the League games, friendly matches and Mini Blitzes, both home and away and for every section within the club.  This is an excellent tool for everybody, both in and outside of the club to use. Please check out:www.carrickrugbyclub.ie/1/Calendar/ for more info.