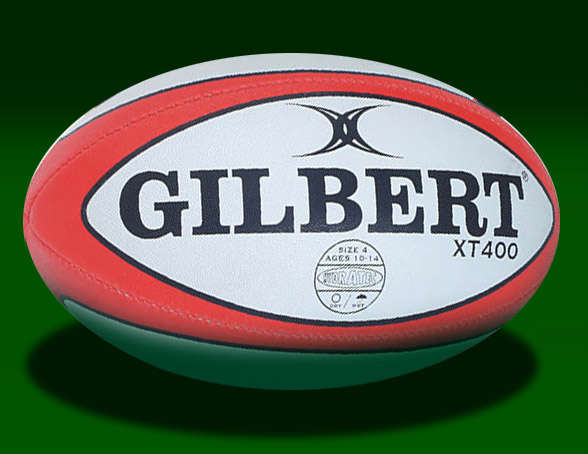 Connacht Squad visit on Friday 6th of February 2015
Carrick RFC are pleased to announce that on Friday the 6th of February, Pat Lam and the Connacht Squad will be visiting Carrick RFC grounds at Keenaghan, Castlecara Road, Carrick on Shannon.  This will be the first time that the Connacht squad will visit and train in County Leitrim.  Word is, that after Pat Lam's family visit in Carrick on Shannon last March, Pat couldn't wait to return to Leitrim with his squad.  With Connacht Rugby at its most zenith point ever, the visit couldn't come at a better time. 
When the team visit, the team will complete a work out and will then train with Carrick Youth and Mini players afterwards.  This is a great opportunity to see the Connacht squad perform their training sessions up close and also meet the players afterwards.  More details will follow next week.
CRFC On-line Sports Prediction Quiz.
Due to the weight of entries and due to popular demand the closing date for our CRFC On-line Sports Prediction quiz has been extended to FRIDAY 6TH FEBRUARY.  The cost is €10 per entry and this will help to support Carrick on Shannon RFC develop their new Club grounds and facilities.  The winning prize is €1,000 and there are two runner-up prizes as well.
Senior Men's team
Carrick's Senior Men's team have their next Connacht Junior 2 League game away to OLBC RFC at their grounds at OLBC RFC at on Sunday 08/02/2015, KO 2:30pm.  All new players are welcome and anybody interested in joining Carrick on Shannon Senior Men's Team can contact the Men's Captain; Colm McWeeney on 087 6036566 for further details.
Canterbury Warriors Women's Team
The Canterbury Warriors next Leinster League Div 1 game will be against Mullingar RFC on Sunday 08/02/2015 in Mullingar RFC at 1pm.  To be part of this winning team, why not train with the girls and see if you like the way they play rugby. For more information, please call Aoife 087 4101155.
CRFC Youths (12yrs to 17yrs)
 CRFC Under 16s
CRFc Under 16s/15s have training this coming Saturday in preparation for the upcoming Under 15 Cup and Shield competitions.  It's still not too late to get in touch to learn rugby and become part of this growing squad.  New players will be especially welcome and will benefit from the skills they will learn and the comradery of these tough 14 and 15 year olds.
 CRFC Under 14s
Oughterard 16 v Carrick 20

On Sunday the 1st of February 2015, Carrick Under squad headed the long icy and frosted road to Oughterard, Co. Galway in our penultimate league game.  The squad was low in numbers this week with injury and illness hitting, so on we went with a sixteen man squad.  What this group lacked in numbers they made up for in heart and determination.  The game started with Carrick having a deal of possession but unfortunately in their attacking ambition got caught for two tries which was against the run of play.  But this bunch of players kept going and pulled a penalty kick and a try back before half time. 
The second half saw Carrick add the same scores again this time adding a conversion, the scores coming from Tom McKeon(2 tries) and Diarmuid Kelleher (2pen.1con).  Carrick played the last 10 minutes very much in defence but again every man held the line and held out to the final whistle to earn a well-earned and hard fought win over a well drilled, determined Oughterard team.  Well done all.  A sincere thanks to all the parents that travelled the long icy road to Oughterard on Sunday.  Next up Cup game at home to Buccaneers on Sunday.  KO tbc.

Squad; 1 James Óg McGuire. 2 Liam Phealen. 3 Ashley Maziya. 4 Kevin Brady. 5 David O'Connell. 6 Cathal Gormley.7 Brian King. 8 James McGuire. 9 Ruairi King. 10 Diarmuid Kelleher. 11 Liam Taylor. 12 Paul Woods. 13 Matthew Earley. 14 Tom McKeon. 15 Danny Smith. Replacement 16 Turlough Moore.
Carrick Under 13s
Carrick under 13's come back to win in style!!!
fter 10 mins from kick off Carrick got penalty inside Erris 22, Eoghan Matthews signalled to ref to kick for touch but cunningly took tap and go and scored a brilliant try in the corner.  Five minutes later Erris scored an excellent try with a 30m run in by their number 1 prop.  Erris prop scored second converted try within five mins however, Carrick playing against the wind, kept heads held high.
Into the second quarter Carrick's loose head prop con McNabola gathered ball at half way line and ran through for 30m and laid of ball just inside the 22 to Josh Young to score a try. This brought Carrick to within 2 points of Erris
Half time Carrick had kick off and a knock on from Erris gave Carrick a scrum on the 22.Rory Kelly got quick ball from Carrick scum and Adrian Short laid through a perfectly waited chip for Cian Singleton to gather and score a third try.  Converted.
Kick off from Erris and Ollie Charles gathered and ran 60m but was forced into touch just 20m short of the try line.  Following the line out, Josh Young pushed his way through for his second try for Carrick. Converted.  Carrick continued to play well with more tries from Josh Young (hat trick), after Rory Kelly (Scrum half) made a break from a scrum.  Sean Nee scored an excellent try from a scrum on the blind side running into the corner.  Following the kick off, Carrick gathered again by Adrian Short who laid off to Eoghan Matthews, who passed to Daniel O' Sullivan, who broke through to score a try under the posts.
All in all the whole team had an excellent performance and played their hearts out in very difficult conditions. Final Score; Carrick 39 – Erris 12
Carrick Under 13's have training this week in preparation for their upcoming Cup games.
When Youth, League or Challenge games aren't being played, training continues for Under 14s & Under 16s CRFC Youths every Sunday at 10:30am at Keenaghan, Castlecarra Road, Carrick on Shannon.  To be part of these winning squads, please contact: call or text, Aidan on 086 3867960 or email; [email protected].
CRFC Minis (6yrs to 11yrs/Boys & Girls)
 Carrick Minis have be having a break from training this Saturday, as our Mini & Youth coaches will be completing Coaching Coarse in Sligo on Friday and Saturday. 
The following week, Saturday 14/02/2015, Carrick Minis will be taking a 'romantic' trip to Cavan for a Mini Blitz.  KO tbc and time to meet at KFC for carpooling will be texted/emailed to all parents during the week.
Cancelled Home Blitz
Unfortunately last Saturday due to the terrible weather after a pitch inspection, our planned Mini Blitz with Sligo had to be cancelled.  This Mini Blitz will be rescheduled to 28/02/2015.
If you would like your child to be part of a great team and a great club.  To be active, become tough and disciplined and hopefully have fun, whilst learning how to play a popular, universal sport, then please call or text Aidan on 086 3867960 or you can email: [email protected].  For loads more info, please check out: www.carrickrugbyclub.ie/1 or follow us on Facebook and/or Twitter.