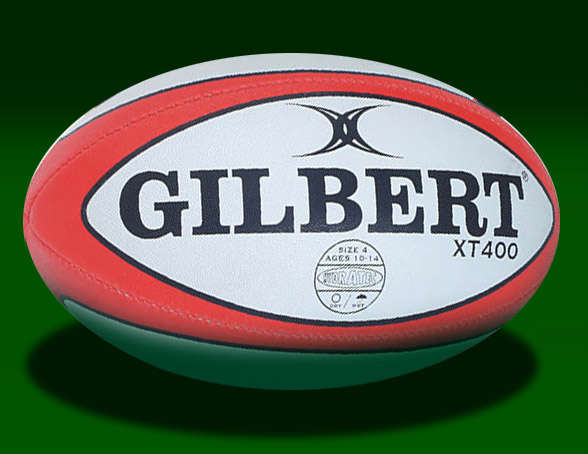 Last Friday, the 16th of January, at The Bush Hotel, Carrick on Shannon, Carrick on Shannon RFC had their official launch of our new Club Crest.  The evening was very well attended by Club players, parents, Coaches and supporters.  It was also well attended by local media, from both sides of the Shannon.
MC on the night was Senior Men's Captain, Colm McWeeney and the first speaker was Club President, Sean McKeon, who gave a background to the new Club Crest and the Club in general.  Sean's address was then followed by a power point presentation by Club Treasurer, Peter Leydan who showed those present, a glimpse of what the future may hold for the club, by way of development of the club grounds at Keenaghan, Carrick on Shannon. Peter then gave a presentation of the CRFC Sports Prediction Quiz and the prize money involved and the benefits of the fundraiser to the club.
The main speaker of the night, local man, Mr. Adrian Leddy current President of Connacht Rugby gave talk which gave inspiration to young an old of being involved in Club Rugby and the benefits of the social involvement in a club.  He spoke of his experiences playing sport and then of playing rugby.
The night closed with presentations of CRFC New Club Crest plaques to Mr. Adrian Leddy for Connacht Branch Headquarters and also to David Dolanfor The Bush Hotel.  Rory O'Connor from Murtagh's was presented with a framed Club Jersey with the new Club Crest, for being the main Club sponsor to Carrick RFC for the past number of years.
Carrick RFC would sincerely like to thank the kind generosity of the following: Adrian Leddy, David Dolan, XXon behalf of Kenny Murtagh, players – senior and youths, coaches, parents and supporters for their attendance on the night and for making the launch a great success.
CRFC On-line Sports Prediction Quiz.
Please support our club by entering your sporting predictions for the year ahead.  You never know, you could win the top prize of €1,000 or you could amaze yourself with getting most of your predictions right.  Closing date is 31/01/2015.
This quiz is made up of 26 questions, where the entrant has to predict the future winners for various sporting events over the next 10 months, ranging from Tennis, Hurling, Rugby and Soccer to name but a few. The quiz can be completed by experienced and inexperienced sports people as the quiz has a multiple choice part to it but it also has the option of selecting your own answer. The other great aspect to this quiz is the winning prize of €1,000 and two runner-up prizes. The cost is €10 per entry and all the cash raised goes directly to pay the winners of the quiz and the remainder to support Carrick on Shannon RFC develop their new Club grounds and facilities. Carrick on Shannon is a not-for-profit club and run entirely by supporters and rugby lunatics!
Carrick's Senior Men's team have their next Connacht League game at home to Oughterard RFC at on Sunday 25/01/2015, KO 2:30pm
All new players are welcome and anybody interested in joining Carrick on Shannon Senior Men's Team can contact the Men's Captain; Colm McWeeney on 087 6036566 for further details.
Canterbury Warriors Women's Team
The Canterbury Warriors next Leinster League Div 1 game will be against Clondalkin RFC on Sunday25/01/2015 in CPl Park, Longford at 1pm.
To be part of this winning team, why not train with the girls and see if you like the way they play rugby. For more information, please call Aoife 087 4101155.
CRFC Youths (12yrs to 17yrs)
CRFC Under 16s
Due to the icey road conditions last weekend, Loughrea were unable to travel to plaay Carrick and the match was postponed.  Carrick Under 16s have another home game against Tuam this Sunday 25/1/15 at 12pm (KO tbc).
This squad of dedicated players will have a home game against Loughrea next Sunday, 18/01/2015.  KO at 12pm.
It's still not too late to get in touch to learn rugby and become part of this growing squad.  New players will be especially welcome and will benefit from the skills they will learn and the comradery of these tough 14 and 15 year olds.
 CRFC Under 14s
On Sunday the 18th of January 2015, Carrick Under 14's were visited by a depleted Claremorris squad, but that did not stop the players combining teams and having an enjoyable afternoon of rugby.  By all accounts, with the pressure off, all the players and supporters had a good game of rugby.
Carrick Under 14's next game is on Sunday 1st of February 2015 in Oughterard RFC, KO time tbc.
Carrick Under 13s
Carrick Under 13'shave a home game this Sunday, 25/01/2015 against Creggs RFC.  KO tbc.
When Youth, League or Challenge games aren't being played, training continues for Under 14s &Under 16s CRFC Youths every Sunday at 10:30am at Keenaghan, Castlecarra Road, Carrick on Shannon.  To be part of these winning squads, please contact: call or text, Aidan on 086 3867960 or email; [email protected].
CRFC Minis (6yrs to 11yrs/Boys & Girls)
 Unfortunately, last Saturday our rearranged Cavan Blitz was called off due to bad weather and subsequently, our training also had to be cancelled on Saturday morning also, again due to bad road conditions.  We will look into the possibility in the future of on the rare occasion that training is cancelled, we might be able to arrange training at a later time if players, parents and coaches are all in agreement.
Training continues this Saturday in preparation for our home Blitz in Leitrim Gaels Community pitch on 31/01/2015 against Creggs.  The Mini Coaches will be looking for parents to volunteer with catering and tidying up on the day.  Creggs Minis have always shown us great hospitality every time we have travelled to them.
If you would like your child to be part of a great team and a great club.  To be active, become tough and disciplined and hopefully have fun, whilst learning how to play a popular, universal sport, then please call or text Aidan on 086 3867960 or you can email: [email protected].  For loads more info, please check out: www.carrickrugbyclub.ie/1 or follow us on Facebook and/or Twitter.
CRFC Training Grounds
Training for each section in the club is at our new grounds at Keenaghan, Castlecara Road, Carrick on Shannon.  For directions, please see; http://www.carrickrugbyclub.ie/1/find-usfor more info.
 CRFC Calendar of Fixtures & Events
For the benefit of all our players, supporters and parents, Carrick on Shannon RFC now has an up-to-date, interactive Calendar for each section/team within the club.  This calendar lists all the League games, friendly matches and Mini Blitzes, both home and away and for every section within the club.  This is an excellent tool for everybody, both in and outside of the club to use. Please check out: www.carrickrugbyclub.ie/1/Calendar/for more info.