News
Ryanair announced winter sun routes ex IWAK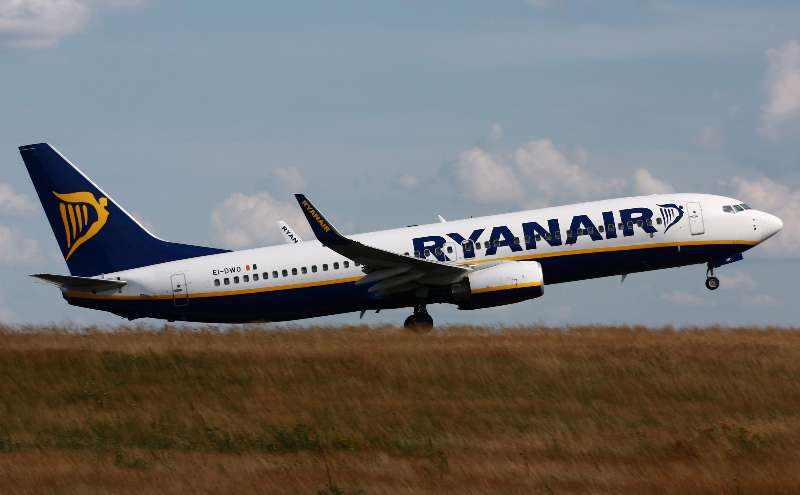 Ryanair has announced its new winter schedule from Ireland West Airport with 10 routes, including 2 new winter sun destinations – Lanzarote and Tenerife. Customers in the West and North-West can also choose from a host of cities in the UK and sun destinations in Europe when booking winter breaks from Ireland West Airport.
Ryanair has operated at Ireland West Airport Knock for the past 37 years and the airlines robust winter 2023/24 operation will continue to drive invaluable inbound tourism on a year-round basis and promote important rural development through Ryanair's support of over 660 local jobs and delivery of even greater connectivity with Europe and its millions of holidaymakers.
To celebrate, Ryanair is launching a limited-time seat sale with fares from just €29.99 available only at ryanair.com.
Welcoming the launch of the winter schedule, Joe Gilmore, Managing Director, Ireland West Airport said: "Passenger numbers reached record levels so we are delighted to see such a robust schedule of services launched this winter with our airline partners Aer Lingus and Ryanair".
"We are very pleased to be welcoming two new winter sun services with Ryanair providing weekly services to Lanzarote and Tenerife and Aer Lingus operating a daily service to London Heathrow, which provides fantastic connectivity to destinations all around the world for both business and leisure passengers.
"We look forward to a busy winter season and to welcoming new passengers to the airport to experience firsthand the ease of travel, great value airport parking next to the terminal and general all round convenience and stress free nature of using the airport," concluded Mr Gilmore.
Ryanair's Head of Communications, Jade Kirwan said: "As Ireland's and Knock's No.1 airline, Ryanair is pleased to announce our winter 23/24 schedule at Ireland West Airport Knock, with 10 routes including 2 exciting new winter sun routes for our West and North-West customers.
"With the addition of our new Tenerife route and the extension of our popular summer route to Lanzarote into the winter period, as well as an abundance of city break destinations, such as Edinburgh, Liverpool, and London, Ryanair has an unbeatable selection of destinations for our West and North-West customers to choose from this winter. Ryanair's winter 23/24 is now available to book at our infamously low fares only at ryanair.com."