News
Santa switches on the Christmas Lights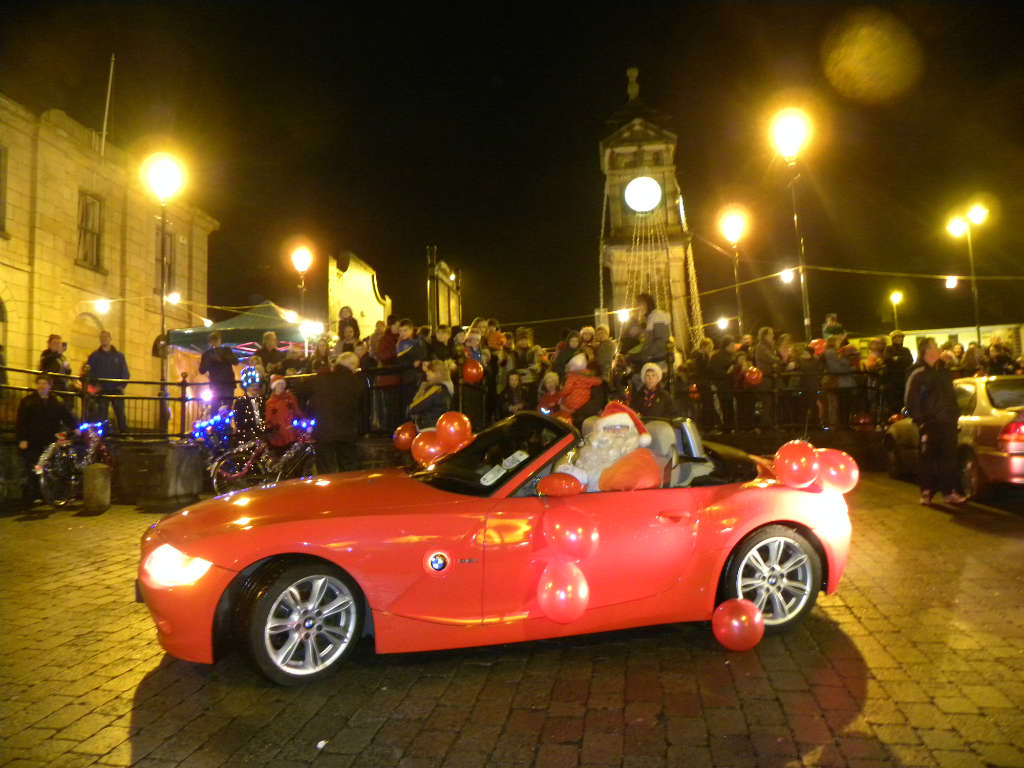 One of the biggest crowds in many years turned out in Boyle this evening for the turning on of the new Christmas lights by Santa Claus.
Santa arrived in a gleaming sports car accompanied by Boyle Fire and Rescue personnel, Tullyboy Farm train, Trailcycles, Woodland Segways and the High Nellie club.
Santa drew the winning ticket in the shopping spree draw and Liam Conroy, Marian Road was the winner. Liam's name went into the draw after shopping in Aidan Ray Menswear.
Santa then switched on the Christmas lights to much acclaim by those in attendance.
After talking to all the children, he then made his way to King House where there was further large crowds to greet him.
The annual craft fair is in progress in the grounds and long hall of King House and it was packed to capacity.
The Craft Fair continues tomorrow.
There was great praise for the organisers of the night and forthcoming weekend with many speaking of a new air of enthusiasm present in the town.