News
Saturday morning weather update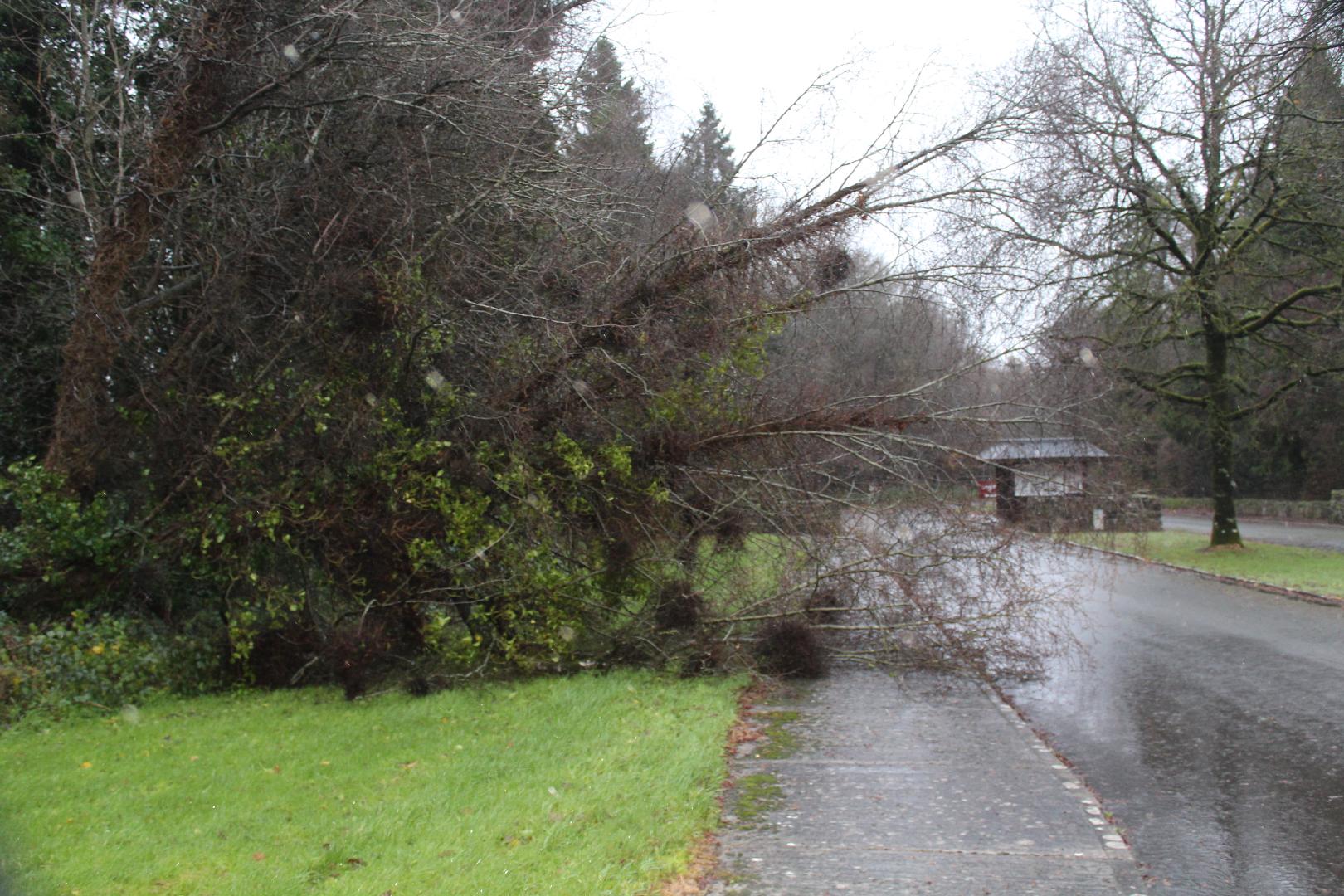 Storm Desmond continues to rage around Boyle Saturday morning with a status Red Warning in place for Roscommon and the west until 3am Sunday.
The photographs below were taken after 9am Saturday morning and BEFORE the "once in several decades rain" arrives.
Up to 100mm of rain is due today and tonight with the full effect of same being felt in the following days as water levels rise.
A spokesperson for Met Eireann said "It's really exceptional,"  "We're talking a month's rainfall over the course of 36 hours, which could equate to 100mm of rain. Depending on what part of the northwest you're in, that is a one in 20 or a one in 50 year event."
In County Roscommon the Civil Defence have been put on standby to deal with the anticipated flooding and storm force winds.
Locally, there are delays on the rail network with the 7.35am trian to Dublin not leaving Boyle until 8.50am.
This mornings 9.30am flight from Stansted to Knock landed on time. The 11.25am from Luton has been delayed to 10.23pm. Please check with the airport or airline for updates.
The Christmas Fairs at Drumanilra Farm Kitchen and in King House are going ahead as scheduled.
The Garda Cup final scheduled for 1pm in Abbey Park has been called off
(Check in throughout the day for additional updates here. Any cancellations to [email protected] or text to 086 2575032)