News
Scout presentations held in Boyle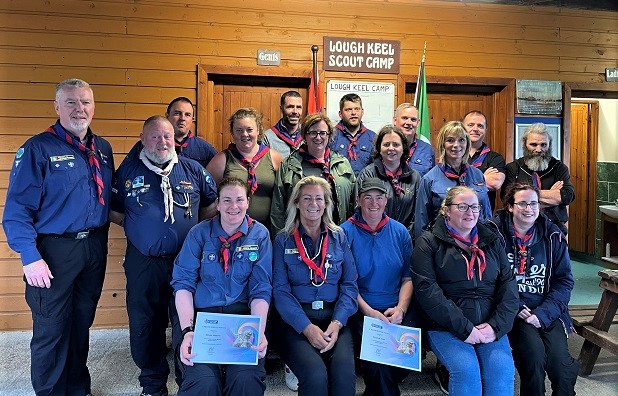 The 1st 11th Boyle Scouts recently participated in the Western Provence Tir na Nog camp in Galway and all Cub Scouts were awarded a Neckerchief and Badge at the end of year gathering on Tuesday in Lough Keel scout Camp.
The scouts also had a special award for Derek Power from the Most Primitive Scouting Experience (MPSE) MPSE Ireland Scouting group who has being training the group.
Notably our most experienced leaders were presented with service awards.
They included:
Padraig Langan 15 Years Service
Helen Nerney 15 Years Service
Enda Commons 20 Years Service
Trevor Conroy 25 Years Service
Patsey Garland regional commissioner presented the awards.